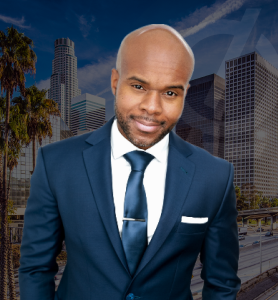 Being injured due to someone else's negligence or wrongdoing can be a deeply distressing and unjust experience. The physical and emotional toll, coupled with financial hardships and legal intricacies involved, creates an overwhelming situation for victims. At Omofoma Law, our compassionate team of personal injury attorneys understands the inconvenience and unfairness faced by those harmed. We are dedicated to providing unwavering support and seeking rightful compensation for our clients' injuries, striving to restore their lives to a sense of normalcy.
A Personal Injury Attorney in Orange County Can Help You With Your Case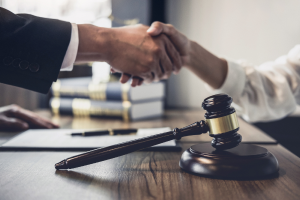 Whether your personal injury claim originated from an auto accident or another physical injury, determining fault in personal injury cases can be complex. You might need expert witness testimony, accident reconstruction, or professional investigative services to determine which at-fault party caused your catastrophic injuries.
But personal injury victims with serious injuries often cannot deal with the legal process of managing, negotiating, or litigating complex injury claims. They are trying to heal and recover from their injuries from a motor vehicle accident or other unfortunate events that caused them harm.
The more serious the victims' injury claims are, the more corporate law firms will strenuously object to the plaintiffs' attempts to seek compensation for the damages and losses they suffered due to the negligence of the at-fault party they're insured.
The reality is that few accident victims can tap the professional and financial resources they will need to successfully litigate their personal injury lawsuits.
An insurance company's goal is to keep costs down and profits up. To claimants without a personal injury lawyer representing their best interests, adjusters lowball their financial compensation offers.
California Personal Injury Laws
In California, as in the rest of the United States, personal injury law deals in part with civil liability for intentional torts arising from someone else's negligence, omissions, or recklessness.
Here in California, the courts recognize three primary types of liability:
Negligence. If someone else's recklessness or carelessness caused you to suffer injuries, require medical attention, or experience emotional distress, that person may have breached their duty of reasonable care to you and your loved ones.
Intentional torts. You have the right to pursue both criminal and civil action against those whose illegal actions, e.g., murder, assault, arson, caused your personal injuries.
Strict liability. Under some circumstances, you can file a personal injury case against an individual who neither intentionally harmed you nor was negligent. A typical example of strict liability in Orange County personal injury lawsuits is when a dog has never given any indication of biting attacks and then mauls an adult or child. An incident like that can leave owners liable for the damage inflicted by their pets.
It can be quite challenging for those without any legal training or a law background to grasp the finer points of California injury laws regarding liability.
Common Types of Personal Injury Cases in Orange County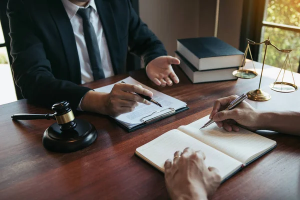 Your Orange County injury attorney handles many different kinds of personal injury cases. Some of the more common personal injury claims include the following:
Car accidents;
Truck accidents;
Motorcycle accidents;
Bicycle accidents;
Bus accidents;
Catastrophic injuries;
Pedestrian accidents;
Uber accidents;
Wrongful death cases;
Traumatic brain injuries (TBI);
Spinal cord injury; and
Medical malpractice.
Those are just some of the more common cases that an Orange County personal injury attorney might handle.
Proving Negligence in a Personal Injury Claim
Suppose you suffered serious injury or property damage in a car accident or other adverse incident. In that case, you must establish that another party was liable for your catastrophic injury and other losses.
You can bolster your personal injury case by gathering any evidence at the scene of the car accident or harmful incident. Take photos of the crime or accident scene, and write down driver's license numbers and license plate numbers. Remember to note the names, contact information, and statements of witnesses to the car crash.
Most personal injury attorneys subpoena area businesses and residents to obtain video surveillance. Your Orange County lawyer will also get a copy of the police or accident reports describing the circumstances leading to your injuries.
Also, seek medical treatment immediately after motor vehicle accidents. Your attorney will need copies of all your medical bills. You'll need costly and extensive medical treatment if you suffer spinal cord injuries. Your medical records reflect all the treatment you received after the damage occurred, and your medical expenses must be included in your claim for damages.
As part of your personal injury case, your legal team will calculate your past lost wages and include the lost value of future earnings due to the severity of your injuries.
Below are some other vital components of your Orange County claim for damages.
Duty of Care Owed
In an Orange County personal injury or wrongful death case where negligence caused or contributed to a plaintiff's losses and damages, their personal injury lawyers must first show that the defendant(s) had a duty of care towards the plaintiff.
Duty of Care Breached
The plaintiff's personal injury lawyer has to show how one or more defendants breached that duty of care, like a motorist whose drinking and driving led to a passenger's wrongful death. Examples of this legal tenet could be a motorist whose drinking and driving led to a passenger's wrongful death or a babysitter on her phone while a toddler drowned in the family's swimming pool.
Causation Established
An Orange County personal injury attorney must be able to prove direct causation between the defendant's negligence and the subsequent injuries to the plaintiff.
Damages Suffered
The final element of any claim a California personal injury lawyer litigates is that the plaintiff must have suffered actual harm from any duty breached by the defendant(s).
Dealing With the Insurance Companies
One of the most common reasons Orange County residents retain a personal injury lawyer is to avoid dealing with insurance adjusters after they get into car accidents.
Below are some tips for interacting with insurance adjusters and the companies that they represent.
Don't be rude. Your relationship with the claims adjuster is, by definition, adversarial because you want the most money for your claim, and they want the settlement agreement to be as low as possible. But at the end of the day, that's just their job. Don't take it personally. Letting a personal injury law firm handle these matters is a lot easier.
Take names and notes. Document each call with the adjuster. Jot down their name and title, along with the company they represent. In complex personal injury settlement cases, you may have multiple defendants and have to deal with several insurance companies. It's easy to get confused about which adjuster represents what defendant.
Don't permit recorded calls. California residents can refuse to allow the insurance company's adjuster to record their telephone calls. Instead, refer them to the law firm you retained to represent you.
Answer only what you must. The only pertinent information that you should give to an insurance company representative is your full name, address, and telephone number where they can reach you.
Don't jump at the first settlement offer. This is a rookie mistake made by those trying to negotiate their claim without legal representation. You should never settle on the first offer they make to you. They can and will go higher if you show that you know the true value of your claim.
If you are being rushed to accept less than you deserve, get a free consultation with a California accident lawyer.
Comparative Negligence in Orange County, CA
The legal concept of comparative negligence practiced in California establishes that two or more parties involved in an accident can each have different degrees of responsibility for the outcome of the collision.
Comparative negligence is subdivided into separate categories, absolute and relative. Sometimes in an Orange County personal injury accident, the injured party bears a degree of fault for the incident. This is an example of absolute comparative negligence.
Important Steps to Take After an Accident or Injury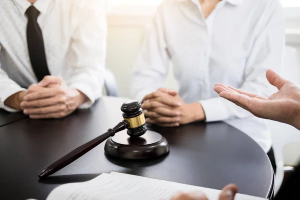 An experienced personal injury attorney usually recommends that potential clients do certain things after getting hurt or being involved in an accident that causes injuries. Below are some of the most critical steps to take.
Seek Medical Assistance
Injured victims who seek medical attention immediately establish the link between their injuries and the wreck or assault that caused them. This will be very important later for your legal representation at the law offices when preparing to file your claim.
Gather Evidence
This may be impossible if you are badly hurt in a car wreck. But if you are ambulatory and can do so without putting yourself in harm's way, document the accident scene and those who are present.
Be Cautious When Speaking to Insurance Carriers
It's like a Miranda warning where "anything you say can and will be used against you" in court. Never apologize to the other driver, the police, or the insurance adjuster. People often say that they are sorry out of nervousness. Don't be that guy.
Contact an Attorney
Insurance carriers hope you will go for the quick, lowballed settlement check. But by contacting and retaining quality legal representation, they know you are serious about getting the highest possible value for your claim for damages.
Continue Medical Treatment
Ringing up expensive medical bills after your wreck with an at-fault driver can be anxiety-producing. Still, personal injury law firms encourage their clients to complete the recommended course of medical treatment so they get the most from their physical and financial recoveries.
The Statute of Limitations for a Personal Injury Claim in Orange County, CA
California civil codes dictate that the statute of limitations for filing most accident claims is two years. If the claim hasn't been settled and that deadline is looming, failing to file your lawsuit by the second anniversary of your accident and injuries will cause your case to prescribe.
If that happens, you can no longer seek compensation from the defendants unless you were unaware of the injury. When you realize you were injured, the clock ticks, giving you one year to file.
But that window of opportunity to seek financial redress is much shorter when the defendant is a government entity, only six months.
Compensation You Could Get for a Personal Injury in Orange County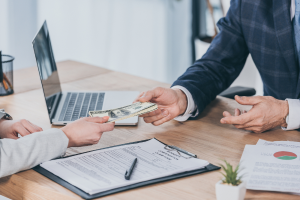 The compensation you receive in a negotiated settlement or court judgment depends on the cumulative value of your damage claim. Below are the types of damages that become part of your personal injury case.
Lost wages;
Lost earning capacity;
Inconvenience;
Past, present, and future medical costs;
Emotional distress;
Loss of enjoyment;
Pain and suffering;
Disfigurement; and
Physical impairment.
On average, most Orange County accidental injury cases cost about $35,000. Of course, each case is heard on its merit, and there is never any guarantee of how a jury will rule in a case before the court.
What Your Personal Injury Lawyers Can Do for You
Your attorney can see that you get the proper medical care you need to heal quickly and as well as possible. They will file and manage all court documents so you can attend all critical deadlines and court appearances.
Their greatest contribution is the wealth of knowledge and well-honed negotiation and courtroom skills they bring to the table. Your counsel will become your mouthpiece, telling your story of why you deserve compensation for your losses and injuries.
Schedule an Initial Consultation With Our Skilled Orange County Personal Injury Attorneys at Omofoma Law Firm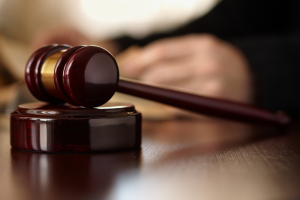 Suppose you suffered injuries in an accident here in California. In that case, we want to be the legal professionals you trust to handle your claim for damages against the at-fault driver. We work hard for you because we operate on a contingency fee basis, i.e., we only get paid if you get a check. If we lose, you owe nothing.
The seasoned and skilled attorneys and legal staff at Omofoma Law Firm understand that justice has to be won. They are willing to walk away from the settlement table and go to the mat for you in the courtroom if the insurance companies don't want to offer you the true value of your claim.
Would you like to learn more? You can schedule a free initial consultation by calling (213) 682-2697. Or you can use our online form to make an appointment for your free consultation.