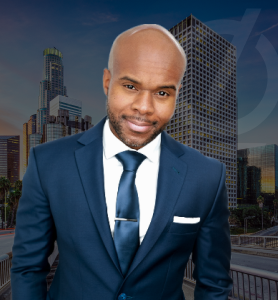 Wrongful death claims are some of the saddest types of personal injury lawsuits. A loved one's death is never easy, but it's particularly challenging when people go about their daily lives and a negligent act results in a victim's death.
An Orange County wrongful death claim can spring from nearly any wrongful act that causes a decedent's death. The victim's family is understandably devastated at the turn of events. They may be so upset immediately following the fatal event that they fail to realize they can seek civil justice by filing a wrongful death action.
That is why it is a good idea to let an experienced wrongful death lawyer review the merits of your case to see if it meets the legal standards of a wrongful death action. On the surface, it may seem as if you don't. But a savvy Southern California personal injury attorney may come to a different conclusion once they research all the elements of your loved one's death.
Orange County Wrongful Death Lawsuits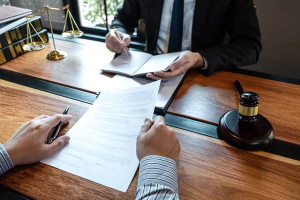 While all accidental deaths are tragic, not all cases will give the survivors a cause of action to file a wrongful death personal injury claim with the Orange County court or a defendant's insurance company.
Wrongful death cases are a result of someone else's negligence. It might be a medical malpractice case due to wrong or delayed diagnoses, inadequate medical care that led to the patient's death, or some other personal injury that caused the fatality.
It is essential to understand that there does not need to be actual intent by the defendant to cause the death of your loved one. The defendant must fail to meet the reasonable standards that other people in similar circumstances would give rise to a legitimate cause of action to file a lawsuit in the Orange County Clerk of Court's office.
Common Causes of Wrongful Death
The Orange County Coroner's Annual Report in 2019 determined that following overdose deaths, the top causes of wrongful deaths from accidents and those not linked to an accident were:
Tripping, slipping, and falling;
Wrecks;
Asphyxia;
Drowning;
Shooting; and
Stabbing.
Below are some additional common causes of wrongful death here in the OC.
Auto accidents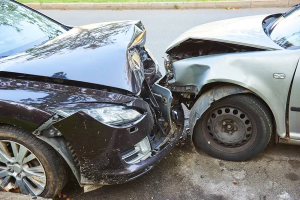 SoCal residents have to deal with high-volume traffic that ups the risk of a car, truck, or motorcycle accident. California also leads the nation with the most fatal collisions, 3,558 in 2020.
Fall Injuries and Other Premises Liability
Did you know more people die annually (42,000+) from tripping, slipping, and falling than in vehicular accidents? These accidents are the number one cause of fatalities in seniors over 65.
Often these fatal falls occur on another person's property or in a commercial location due to unsafe conditions on the property.
Pedestrian and Cycling Accidents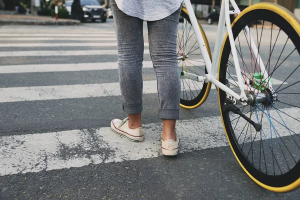 As the Insurance Institute for Highway Safety (IIHS) reported, bicycle accident deaths are rising. In 2010, there were 621 fatal bike collisions in the United States. That figure jumped to 932 in 2020.
Why the increase? The proliferation of large, tall SUVs and huge pickup trucks is tied to the higher death rates of cyclists struck by these vehicles. It's posited that the design of the SUV and pickups cause cyclists to get hit above their bodies' centers of gravity. They take the impact, get knocked down, and are often run over by heavy vehicles.
Dangerous and Defective Products
Some products sold and marketed to consumers are downright deadly, whether due to poor design or manufacturing failures. From broken airbags to allegedly cancer-causing talcum powder, these defective and deadly products lead to many wrongful deaths each year.
Workplace Injuries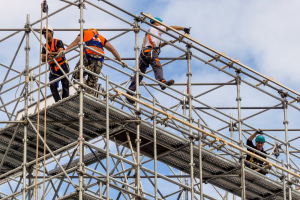 People who work in high-risk industries like construction face danger every time they step onto their job sites.
COVID-19 deaths also took a huge hit on the vulnerable elderly population in Orange County and those equally vulnerable healthcare workers who died from the virus they caught because of unsafe workplace conditions during the pandemic.
Violent Attacks and Assaults
Shootings, stabbings, and other violent homicides often turn into wrongful death claims for the survivors of the victims. People accused of acts like these can have both a criminal and a civil case filed against them.
The state of California initiates the legal process of filing criminal charges, and a win there can boost a plaintiff's chances of prevailing in a wrongful death case. But the two legal issues are not mutually exclusive.
Because the burden of proof is lower in civil cases, a criminal defendant can be acquitted of state charges and still lose a wrongful death case. The legal standard for guilt in a legitimate wrongful death claim is the preponderance of the evidence and not guilt beyond a reasonable doubt.
People Qualified to File Wrongful Death Claims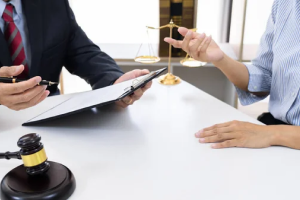 Under the laws of the state of California, the following survivors have the right to file a wrongful death suit to recover damages and burial expenses in California wrongful death cases for decedents:
Spouses;
Registered domestic partners;
Children;
Stepchildren;
Siblings;
Parents;
Grandparents;
Individuals who depended financially on the deceased person, e.g., their sexual partner or putative spouse; and
Those who may have legal claims to the estate of the decedent.
A wrongful death attorney must prove the decedent had a chance of survival of at least 51% before the wrongful act that led to the victim's demise.
Proving Liability in a Wrongful Death Case
Litigating wrongful death claims requires the skills and experience of a seasoned Orange County wrongful death attorney who can manage complex liability cases.
They must be prepared to prove the at-fault party owed a duty to uphold basic standards of care, but because of ill intent or negligence, they breached their duty. If that does not apply, there is no cause of action to file a wrongful death claim.
There are situations where there is no cause of action to seek financial compensation by filing a wrongful death claim. Those circumstances include when an unborn child dies solely due to a party's negligence. However, if both the unborn baby and its mother die, compensation can still be sought.
In a case where a decedent was killed in an incident where it was ruled a justifiable homicide, the wrongful death lawsuit would be null and void.
Evidence to Prove Wrongful Death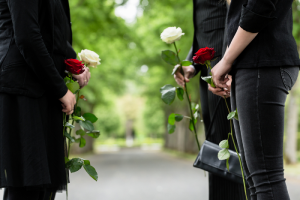 What do wrongful death lawyers have to prove to insurance companies and the courts?
They must show unequivocally that:
A human death is not eligible for a wrongful death lawsuit.
Either by intent or due to negligence, a person who owed a duty of care to the decedent breached that duty and caused their fatal injuries.
Due to their death, the decedent's financially dependent surviving family members suffered economic damages.
The wrongful death claim is filed against the negligent party by a personal representative of the deceased person who the Orange County court appointed on behalf of the survivors.
Let's delve deeper into the elements that must be present for medical malpractice or another wrongful death case.
Breach of Duty
Using motor vehicle accidents as an example, we know that all drivers have a duty of care not to drive drunk or recklessly. If they downed a 12-pack and mowed down a victim with their car, the drunk driver obviously breached their duty.
Negligence
Your wrongful death lawyer has to link the death directly to the tortious or negligent acts of the defendant.
Causation
Wrongful death lawyers for plaintiffs must show that the defendant's actions caused the death, not someone or something else.
Damages
In an Orange County wrongful death lawsuit, this element is usually easiest to prove because it is incredibly damaging for a loved one to lose their life due to another person's negligence or bad actions.
The Statute of Limitations for California Wrongful Death Claims
Timing is essential when filing a wrongful death claim in California. The statute of limitations runs out two years from the date of the person's death. If your wrongful death lawsuit is not filed within that period, in most cases, you lose the right to seek compensation via a wrongful death claim.
One major exception to the two-year statute of limitations is when a government entity is an allegedly negligent party. Then, the statute of limitations drops to a mere six months.
Other exceptions could apply in some circumstances, so potential plaintiffs should seek legal advice as soon as possible after the defendant's negligent actions caused a loved one's death.
Damages You Can Recover From a Wrongful Death Claim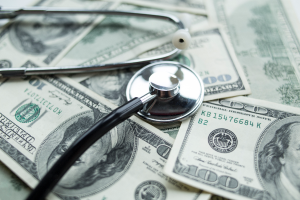 You may have heard the legal term "damages" without knowing what it means. Wrongful death lawyers seek financial support and compensation from the at-fault party and the defendant's insurance company.
The final settlement or judgment of a wrongful death claim usually includes two types of damages, economic and non-economic. Of the two, economic damages are much easier to quantify. To get granular, wrongful death attorneys may consult with certified economists who can estimate the victim's lost income if the at-fault party had not caused their untimely demise.
Economic Damages
Think of economic damages as everything that can be added up on paper. Depending on the circumstances of the death of family members, Orange County plaintiffs could recover compensation for these economic damages in a wrongful death personal injury claim.
Medical expenses associated with their final illness;
Ambulance costs;
Hospital, lab, doctor, and therapy bills;
Cremation costs or funeral and burial expenses; and
The present and future financial support you would have gotten from the deceased person if they had lived.
These wrongful death damages are all economic. Let's explore their counterpart.
Non-economic Damages
Even while these are more challenging for a wrongful death law firm to quantify and demand from the insurance company of the negligent defendant, these damages can far eclipse the economic damages.
Calculating non-economic damages is subjective. Plaintiff attorneys filing suit on behalf of a decedent's family member after a fatal car accident claimed their life need to understand how the California law courts arrive at a sum for these damages.
When the deceased victim was not a primary wage-earner for their family members, the household services they were responsible for carrying out during their lifetime can also be assigned a reasonable value by Orange County wrongful death attorneys.
Other non-economic damages include loss of the decedent's:
Love and affection;
Moral support and parental guidance;
Community and affection;
Care, comfort, and society; and
Sexual intimacy between partners.
Your Orange County wrongful death attorneys add up the economic damages, quantify the intangible ones, and assign them a value they then demand in the wrongful death lawsuit they file in the Orange County courthouse.
Contact Our Skilled Orange County Wrongful Death Attorney at Omofoma Law Firm for an Initial Consultation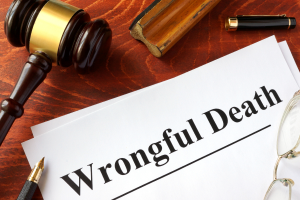 Suppose a loved one passed unexpectedly, and you or your family are searching for an experienced wrongful death attorney who understands the intricacies of California law. In that case, the legal professionals at Omofoma Law Firm in Orange County offer wrongful death clients a free consultation that carries no obligation.
Let us fight for justice for you and your loved one's survivors. We realize that no amount of money will ever bring your loved one back to life. But many surviving family members get closure by holding the parties responsible for the death accountable for their negligence and bad actions.
Also, the funds you can recover through wrongful death litigation will go a long way toward helping you manage financially when your world has been shattered by loss.
Remember that the clock starts ticking after the wrongful death of your loved one or family member, so don't hesitate to act. Contact the legal team at Orange County's Omofoma Law Firm using this handy online form. You can also reach us directly to set up your free consultation by dialing (213) 474-3583.