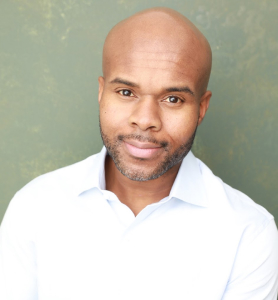 In the wake of the crushing loss of a loved one, survivors are faced with deep emotional distress coupled with the legal complexities of a wrongful death claim. At Omofoma Law, we understand the depth of your loss and the legal challenges you face. Our team of compassionate and skilled Los Angeles wrongful death attorneys is committed to navigating you through this difficult time.
Our experienced wrongful death attorney at Omofoma Law would be delighted to assess and review your case to see if you are deserving of compensation. Call us today to schedule an appointment with a wrongful death lawyer from our team.
Why Choose Our Los Angeles Wrongful Death Attorney?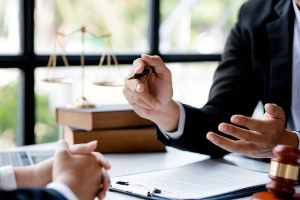 If you have lost a dear one due to the carelessness of another, the team at Omofoma Law is here to ensure that your rights are protected, and justice is served. Some of the several compelling reasons why you should trust our wrongful death lawyers to help you with your claim include:
Initial Consultation and Case Evaluation: We provide a thorough initial consultation and case evaluation at no cost to you. Our dedicated attorneys take time to understand your unique circumstances and assess the viability of your wrongful death claim.
Investigation and Gathering Evidence: Our team will meticulously investigate the circumstances leading to the wrongful death, gathering crucial evidence to strengthen your case. This can include medical records, accident reports, witness testimony, and more.
Identifying Liable Parties and Determining Compensation: Our attorneys are skilled in identifying all liable parties, not just the obvious ones. We then determine the fair compensation you deserve, factoring in economic and non-economic damages.
Negotiating With Insurance Companies or Opposing Parties: We are well-versed in the strategies employed by insurance companies to minimize payouts. Our team will aggressively negotiate to ensure you receive maximum compensation.
Preparing for Trial and Representing Clients in Court, if Necessary: While many wrongful death claims are settled out of court, we prepare every case as if it's going to trial. This approach ensures we are ready to represent you effectively in court should it become necessary.
If you have inquiries about your wrongful death suit, call us today to know more.
What Is a Wrongful Death Lawsuit?
A wrongful death lawsuit is a civil claim filed by the survivors or the deceased person's estate against those whose negligence or wrongful act led to the death. A wrongful death suit can secure compensation for lost income, medical bills, emotional trauma, funeral expenses, and numerous other forms of damages suffered due to someone else's negligence.
What Accidents Lead To Wrongful Deaths?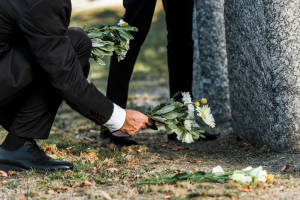 A wide array of unfortunate incidents can tragically culminate in wrongful death. These circumstances, often caused by negligence, recklessness, or deliberate actions, can devastate families. At Omofoma Law, our Los Angeles wrongful death attorneys have an extensive breadth of experience navigating various types of wrongful death cases.
A few of the prevalent types of accidents that can lead to wrongful death include:
Car Accidents: A significant number of wrongful death cases arise from motor vehicle collisions. These incidents can be due to drunk driving, distracted driving, reckless driving, or violations of traffic laws. In such situations, the at-fault driver can be held liable for wrongful death.
Medical Malpractice: When healthcare professionals neglect to provide the standard level of care expected in their profession, it can result in serious harm or even death. Medical malpractice leading to wrongful death includes surgical errors, misdiagnosis, birth injuries, and medication errors.
Workplace Accidents: Certain occupations carry a high risk of fatal injuries. These include construction work, mining, manufacturing, and transportation. Employers who neglect to ensure a secure working environment or adequate protective gear can be held responsible for a wrongful death claim.
Product Liability: Manufacturers, suppliers, and sellers have a duty to ensure the products they release into the market are safe for use. When a product is designed defectively, manufactured, or lacks proper warnings and instructions, and it leads to a fatality, it can result in a wrongful death claim.
Premises Liability: Property owners have a lawful obligation to hold their premises in a reasonably safe state. If a fatal accident occurs due to unsafe conditions like slippery floors, poor lighting, or defective staircases, the property owner could be held liable in a wrongful death lawsuit.
Criminal Acts: Deliberate acts of violence or criminal behavior that result in death can also lead to a wrongful death lawsuit, separate from any criminal charges the perpetrator might face.
Navigating the aftermath of these devastating incidents requires a compassionate yet diligent legal approach. Our attorneys at Omofoma Law are skilled in unraveling the complexities surrounding different types of wrongful death claims and are committed to guiding you throughout the entire process, providing the support you need during this challenging time.
How Can You Prove a Wrongful Death Claim in Los Angeles, CA?
In Los Angeles, like the rest of California, establishing a wrongful death claim requires proof of certain elements:
Duty of Care Owed: The plaintiff must demonstrate that the defendant was entrusted a duty of care to the deceased. This implies that the defendant had an obligation to act (or restrain from acting) in a way that would prevent harm to the deceased.
Duty of Care Breached or Violated: It must be established that the defendant breached their duty of care. This may be through a negligent act or a failure to act.
Accident or Injury Caused: The plaintiff must demonstrate a clear relationship between the breach of duty by the defendant and the accident or injury that led to the death.
Damages Incurred: Finally, it must be proven that real damages were incurred as a result of the death. These could be financial or non-financial losses.
If we can establish all of these elements, then we may have a successful wrongful death lawsuit we can file on your behalf.
Who Can File a Wrongful Death Claim in California?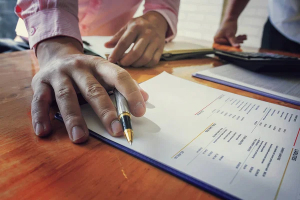 In California, the surviving family members can file a wrongful death claim, including the deceased's surviving spouse, domestic partner, or children. Other people might be qualified to enter a wrongful death claim in California. However, it is crucial to have a discussion with a qualified attorney to address this matter appropriately. Our team is always available to help you.
What Is the Statute of Limitations to File a Wrongful Death Claim in California?
Under California law, a wrongful death lawsuit must be filed within a duration of two years from the date of the person's death. Failure to adhere to this time limit may result in the forfeiture of the eligibility to seek compensation.
What Damages Are Available in a Wrongful Death Claim?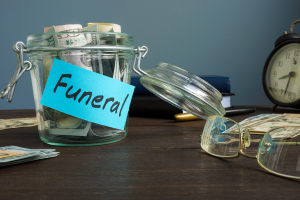 In a wrongful death claim, survivors can pursue economic and non-economic damages. These damages serve as a form of compensation for the profound loss endured by the decedent's loved ones. They are designed to provide some measure of financial stability in the face of an immeasurable emotional loss.
Economic Damages
Economic damages provide monetary relief for quantifiable financial burdens that have arisen due to the decedent's untimely passing. They aim to restore the financial position of the survivors to what it would have been if the wrongful death had not occurred. The following are types of economic damages that may be claimed:
Medical Bills: This includes expenses for any medical care the decedent received due to the injury preceding their death. It might involve costs for hospital stays, surgeries, medications, and any other related medical treatments. We will encourage you to save copies of all medical expenses to ensure nothing is overlooked.
Funeral and Burial Expenses: The reasonable expenses incurred for the funeral and burial of the departed can be recovered.
Loss of Income: This is the amount of money the deceased would have earned in the future had they lived, often calculated based on their salary at the time of death and their potential for future earnings.
Loss of Inheritance: If the death has caused the survivors to lose an inheritance they would have received, this can be included in the claim.
We will thoroughly examine the details of all of these potential economic damages to ensure that we optimize your claim's value to the fullest extent possible.
Non-Economic Damages
Non-economic damages compensate for the non-tangible, subjective losses that the survivors suffer due to the death of their loved ones. These losses are deeply personal and can vary significantly from one case to another. Here are the types of non-economic damages that may be claimed:
Loss of Love and Companionship: This compensates for the loss of a familial relationship, including the emotional comfort and companionship the decedent would have provided.
Pain and Suffering: This damage covers emotional distress, pain, and mental anguish that someone might have sustained as a result of the demise of their loved one. While challenging to quantify, it can significantly increase the compensation's size.
Loss of Guidance: This is specifically for the loss of parental guidance in cases where the decedent leaves behind minor children.
At Omofoma Law, our attorneys understand that no monetary compensation can ever fully compensate for the deep and profound loss of a loved one. However, seeking damages in a wrongful death claim offers the grieving family valuable financial relief and a sense of justice.
We are fully committed to supporting and guiding you throughout this process with compassion and dedication.
Frequently Asked Questions About Wrongful Death Cases in Los Angeles
We will always devote the time to answer your questions about wrongful death cases before we move forward. Some of the common questions people always ask include:
What is the difference between wrongful death and survival action?
While both a wrongful death claim and a survival action arise from the same wrongful act or neglect, they serve different purposes. Survivors or the estate file a wrongful death claim to seek damages for their own losses resulting from the victim's death. This can include loss of support, companionship, and funeral and burial costs.
On the other hand, the victim's estate files a survival action to recover damages the victim could have claimed if they had survived. These indemnities might include medical expenses, lost wages, and property damages incurred from the time of injury until the victim's death.
Can multiple family members file a wrongful death lawsuit?
Yes, multiple family members can file a wrongful death lawsuit in California. The law allows the deceased's surviving spouse, domestic partner, children, and sometimes other family members to file a wrongful death claim. These family members will often join together in a single wrongful death lawsuit.
How long does a wrongful death case take to resolve?
The duration of a wrongful death case varies significantly based on the details of the case. Factors that can determine the timeline include the intricacy of the case, the number of parties involved, whether the case is settled out of court or goes to trial, and court schedules and delays. It could take anywhere from a number of months to a few years.
Is it possible to settle a wrongful death case out of court?
Yes, many wrongful death cases are settled out of court. Out-of-court settlements are common in wrongful death lawsuits. This can often expedite the process and bring a quicker resolution for the grieving family. However, if a fair settlement can't be reached, the case may go to trial.
Contact Our Los Angeles Wrongful Death Attorney at Omofoma Law for an Initial Consultation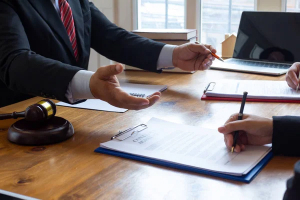 At Omofoma Law, we treat every client like family, understanding that you are currently experiencing one of the most challenging stages in your life. Our Los Angeles wrongful death attorneys are ready to provide the compassionate, personalized, and aggressive legal representation you need. Contact us today for an initial consultation.