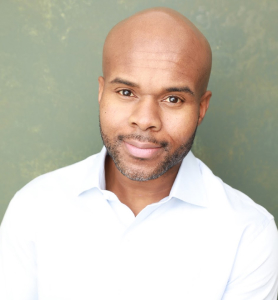 Feeling overwhelmed after a personal injury is normal for accident victims. Knowing the necessary steps to recover damages is important for a successful personal injury claim.
Taking the proper steps will likely increase the chances of receiving maximum compensation for your accident claim. Contacting an Irvine personal injury lawyer who acts in clients' best interests and works to recover compensation in the personal injury case is imperative to win the personal injury case.
Secure Dedicated and Reliable Irvine Personal Injury Representation Today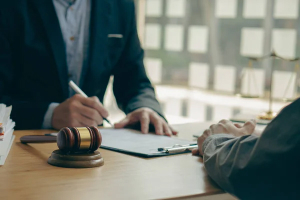 People who suffer injuries because of the negligence of an at-fault party have several choices when considering Irvine personal injury lawyers. Securing reliable legal representation from a skilled Irvine personal injury attorney allows injured parties to focus on healing while the attorney focuses on building a successful personal injury claim.
A. Initial Consultation and Case Evaluation
People who have been injured or the family members of someone who lost their life because of a car crash, truck crash, or other personal injury accident receive assurance that they will receive dedicated, personalized attention when they turn to Omofoma Law.
Contacting us to schedule an initial consultation allows your Irvine personal injury attorney to conduct a case evaluation to determine if you have a personal injury case against the party or the multiple parties responsible for your injuries. The attorney explains the legal process and answers your questions about personal injury law and how the attorney will fight to get the compensation for you that you deserve to receive after an accident.
B. Investigation and Gathering Evidence
Your personal injury attorney conducts a comprehensive investigation, gathering evidence to help support your claim for damages against the person or other parties responsible for your accident. The investigation involves several steps, including determining what happened, who is at fault, and what degree of responsibility the parties have in the personal injury case.
Gathering evidence includes reviewing any reports, photos, or videos that you may have and any other supporting documentation that you provide to your California injury lawyer. It also includes contacting witnesses, getting police reports, and other reports that may help your Irvine personal injury attorney make a successful demand for settlement of your case.
C. Legal Representation and Advocacy
It is important to receive legal representation from an Irvine personal injury lawyer who is professional and experienced in recovering compensation for clients in personal injury claims. Providing personalized representation, where you feel that you are more than just another case number, is important for your peace of mind and confidence that you chose the right personal injury attorney.
You want to hire an Irvine personal injury attorney who will advocate for you and act in your best interests to pursue compensation for you and will be there to work on your behalf, whether there is a settlement or your case goes to court.
D. Negotiations with Insurance Companies
Conducting negotiations with insurance companies is something that a client wants to undertake with their personal injury lawyer at their side. Your lawyer knows that insurance companies will take steps to minimize the compensation they pay in your claim or try to avoid making any payment for your personal injury compensation demand.
Our attorney at Omofoma Law is a skilled negotiator who knows the actions to take when dealing with insurance companies. Let your attorney handle all communication with the insurance company for the other party. Do not have any contact with an insurance company representative or adjuster. Anything you say may be used against you, resulting in a smaller settlement.
E. Court Representation and Litigation, if Necessary
The majority of personal injury cases are settled without going to court. Some clients may think they will receive more compensation if their personal injury lawyer files a lawsuit against the other driver, the business, or the other party who caused their injuries because of negligent acts. Cases that are settled do not provide any less compensation for injury victims when compared to cases that are litigated in the courts.
All cases are not successfully settled through negotiations. If necessary, your lawyer will provide the court representation to pursue compensation and recover damages for you or compensate you after a family member's wrongful death.
California Personal Injury Laws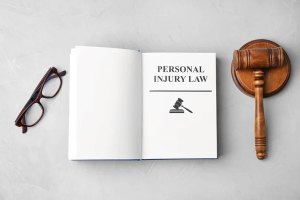 California personal injury laws allow accident victims to pursue compensation for their injuries and property damage from a person, business, or other entity that is an at-fault party in their personal injury claim. The law requires that the other party owed you a duty of care and that they breached the duty of care owed to you. The party's breach of duty must have caused your injuries or the injuries to your deceased loved one.
The California personal injury laws require analysis so that your Irvine personal injury lawyer can determine how they apply to your specific claim.
Irvine Personal Injury Statistics
The California Office of Traffic Safety (OTS) provides crash rankings results for every incorporated city and every county in California. The 2020 Irvine statistics indicate 470 crashes with injuries or fatalities.
Various common causes are responsible for personal injuries in Irvine, California.
Common Causes of Personal Injury in Irvine, CA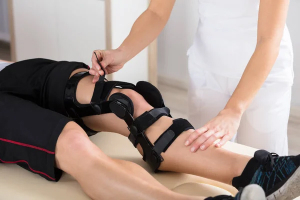 The common causes of personal injury accident cases in Irvine, CA, are similar to the causes of personal injury in other areas of the state. The 2020 Collision Data on California State Highways report lists speeding as the primary crash factor when considering all types of crashes. It includes single and multiple-vehicle accidents such as car crashes, truck crashes, or accidents involving bicycles or pedestrians. Making an improper turn was the next highest cause of personal injury crashes, with other violations also contributing to injury crashes and fatalities.
Driving under the influence is a common cause of personal injury accidents with bodily injury or fatalities. Distracted and fatigued driving are other common causes of personal injury in Irvine.
Common Injuries in Personal Injury Cases
Common injuries in personal injury cases often result in serious injuries or death because of someone else's negligence.
Soft tissue injuries. These are minor, but they could mask more severe injuries. The bumps and bruises can signify a blood clot, internal bleeding, or other internal injuries.
Broken bones. These can cause significant pain and time off from work or school, resulting in disability. Broken bones, even minor fractures, can perforate organs or other body parts and cause complications.
Spine injuries. These serious injuries can lead to paralysis, disability, or death. You may not know that you have a spinal injury, so seeking immediate medical attention after a personal injury is important.
Traumatic brain injuries. These can result in complications leading to permanent disability or death. Do not ignore a headache after experiencing a personal injury. You could have bleeding inside your brain, a concussion, or swelling within the brain.
Personal Injury Cases We Handle
Our law firm handles many types of personal injury cases. We provide personalized legal representation for every kind of personal injury case.
Motor Vehicle Accidents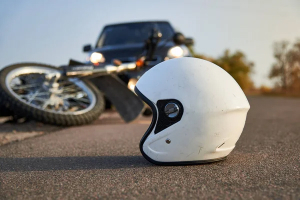 The California Office of Traffic Safety explains that the number of traffic fatalities in the state increased by 7.6% from 2020 to 2021. There were 3,980 traffic fatalities in 2020 and 4,285 fatalities in 2021.
Were you injured, or did a loved one die in a motor vehicle accident? Our personal accident lawyer will reconstruct your accident scene, gather evidence and perform a comprehensive investigation to prove that the at-fault driver breached their duty of care to you or your loved one and that the negligent acts of that driver caused the injuries or fatality.
Slip and Fall Accidents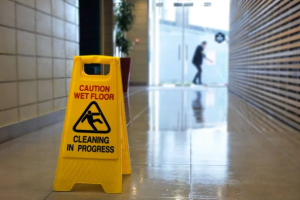 Slip and fall accidents may lead to debilitating injuries or result in a fatality for someone who falls or slips on objects in a walkway or on the floor of a property, store, warehouse, or other business.
Do not minimize your injuries. Contact a reputable Irvine personal injury attorney who will fight for compensation for your slip and fall injuries.
Product Liability Cases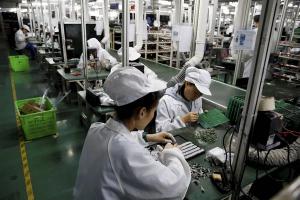 Product liability cases arise for several reasons. Manufacturers, suppliers, distributors, and businesses, including retailers, are responsible for providing safe and effective products. The liability for this type of personal injury often falls on multiple parties. One example is that a manufacturer may send a defective product to a company that realizes that the product is faulty or not safe. The company sells the product anyway, which causes injuries and fatalities to consumers.
It would help if you had an experienced attorney fighting to protect your rights and recover damages in your product liability case.
Workplace Injuries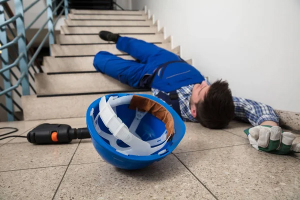 Employees who experience workplace injuries often have serious injuries that may result in lost wages as they recover from their injuries, pain, medical expenses, and other costs. Do not try to recover damages for a workplace injury without consulting a skilled attorney who can pursue compensation for this type of case.
Medical Malpractice Cases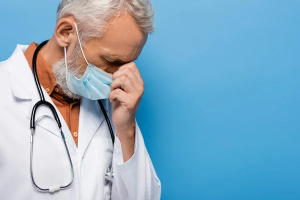 Medical malpractice can happen when a physician or another medical professional commits an act that results in the wrong treatment or negligence because of failure to treat a patient properly. Dentists, surgeons, nurses, therapists, or other medical professionals may commit medical malpractice, and they may be held liable for the injuries to the patient.
Wrongful Death Claims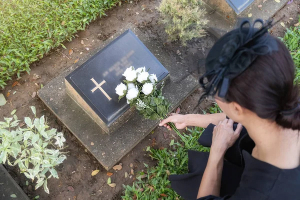 The California Code of Civil Procedure provides the details of statutes related to how a wrongful death claim may be asserted and who may file the wrongful death claim. Your Irvine, California, personal injury lawyer will explain the statutes and the process for filing a claim or lawsuit to make the party responsible for the wrongful death pay for the loss of your loved one.
We realize that compensation will not bring your loved one back but may ease the financial burden, such as medical or funeral expenses.
The Legal Process in Personal Injury Cases
Following the legal process in a personal injury claim is likely to help the case go smoother and result in the best possible outcome for the case.
A. Filing a Personal Injury Claim
Your attorney will demand payment to compensate you for your injuries. If the other party refuses to settle, the next step is to file a court claim.
B. Evidence Gathering and Documentation
Evidence gathering and documentation help to strengthen your case and may make the at-fault parties more willing to settle the claim. Providing your attorney with as much documentation and evidence as possible goes a long way toward successfully resolving your personal injury case.
C. Negotiations and Settlement Discussions
Your attorney makes the arrangements for negotiations and settlement discussions, which allow for a quicker resolution of the personal injury case. The discussions may seem tense initially but may result in a fair settlement.
D. Mediation or Arbitration, if Applicable
Do not attempt to mediate negotiations with the insurance company or attorney for the other side. Refer them to your lawyer, who will arrange mediation or arbitration if necessary.
Personal injury cases take time to resolve. All cases do not result in an acceptable settlement to the parties.
The attorney representing you is experienced in trial proceedings and will provide you with court representation in your best interests. The lawyer presents the evidence and documentation and shows how the negligence or wanton disregard committed by the defendant caused your injuries.
California Comparative Negligence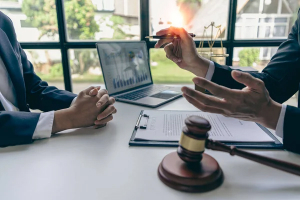 California comparative negligence law allows victims of personal injury cases to recover damages even if they share up to 99% of the fault in the accident. The law means that each party is assigned a percentage of the fault.
The courts reduce the plaintiff's award by the percentage of their fault. If you are found to be 25% at fault, you will receive compensation, less the 25% for your fault in the personal injury accident.
Personal Injury Statute of Limitations in Irvine, CA
The statute of limitations for personal injuries in California is two years from the injury date. California has different statute limitations for cases, so discuss it with your personal injury lawyer.
Damages in Irvine, CA Personal Injury Cases
Attorneys make demands for a variety of damages for their clients involved in Irvine personal injury cases.
Economic Damages
Economic damages compensate you for your losses, such as medical bills, therapy, lost wages, and property damage.
Non-economic Damages
Non-economic damages are damages that do not have a specific dollar amount, such as emotional duress and pain and suffering. It may include loss of consortium or other damages awarded in the case.
Punitive Damages
An award of punitive damages punishes the person or business at fault for your injuries. Punitive damages also act as a deterrent in the future.
Contact Our Irvine Personal Injury Lawyer at Omofoma Law for a Free Case Evaluation Today
We understand that you need the confidence of having a caring, skilled attorney fighting to get the compensation you deserve for your personal injuries. Contact us today for a free consultation and case evaluation.