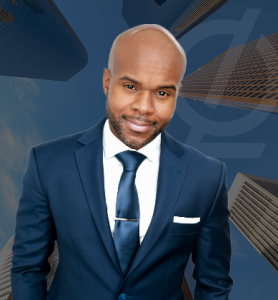 In Los Angeles, arranging for an Uber driver to give you a ride is common. But are the Uber and Lyft drivers really safe? After all, these drivers face different scrutiny and rules than licensed taxi drivers do.
Using rideshare companies to get around town is considered a safe alternative to driving, and you may have never thought about getting into a rideshare accident.
If you were injured in an Uber accident, a Los Angeles Uber accident lawyer could help passengers injured in Uber and Lyft accidents cover their medical bills and pursue civil justice. Get a free consultation with a personal injury law firm with no obligation. But consulting with an experienced personal injury attorney makes you better positioned to make informed decisions about filing claims.
Why You Need an Experienced Los Angeles Uber Accident Lawyer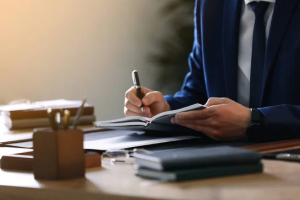 After a negligent driver causes a car accident with an Uber or Lyft driver, or when the Lyft or Uber drivers are at fault in motor vehicle accidents, the accident victims face many challenges in pursuing a damage claim.
Rideshare drivers are considered to be independent contractors. Initially, rideshare companies tried limiting their liability by shifting blame for Uber and Lyft accidents to the hapless drivers behind the wheel at the time of the auto accident.
However, the courts did not agree. A rideshare company is still liable for some wrongful death cases and Uber accident victims' injuries and property damage. Under California law, sorting out who is responsible for each victim's injuries is complex.
Rideshare Accident Statistics in California
According to research conducted by the Booth School of Business at the University of Chicago, the increased popularity of rideshare companies in California and other big cities contributed to an uptick in traffic fatalities.
It is estimated that rideshare accidents drove up the number of traffic deaths by at least three percent from earlier decades when no one had ever heard of ridesharing services transporting passengers to their destinations.
To compare, traffic deaths in the United States in 2010 were 32,885, the lowest point in 61 years, but that was a year before Uber or Lyft. By 2016, those fatality numbers had soared to over 37,400.
Other worrisome national statistics have found the following:
In a single year from 2017 to 2018, 97 deadly wrecks were connected to Uber-driven vehicles.
There were 107 fatalities from those accidents.
Riders were the victims in 21% of those Uber or Lyft wrecks.
Another 21% were their rideshare drivers.
The remaining 58% of the victims were other motorists or third-party passengers.
Approximately 1,000 victims per day succumb to car accident injuries because of the additional Lyft and Uber drivers ferrying passengers around.
Despite their apparent role in car accidents, Uber and Lyft services fill vital transportation roles in Los Angeles and other metro areas. But those involved in an Uber or Lyft accident can seek financial compensation by retaining a Lyft accident lawyer to litigate their personal injury lawsuit.
Common Causes of Uber Accidents in California
Although a motor vehicle accident can occur under any conditions, the top causes of Uber collisions in California are below.
Rideshare Driver Error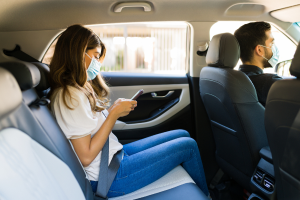 Speeding is a prime cause of accidents and contributes to about a third of traffic deaths. Driving too fast contributed to nearly 30% of highway deaths in a recent year (2020).
Failing to stop at a red light or stop sign or yield to oncoming traffic are other examples of how a Los Angeles Uber or Lyft driver could cause or contribute to the injuries sustained by the accident victim.
Fatigue from juggling multiple jobs in a gig economy is another intrinsic element of rideshare accidents. They may be thriving on minimal hours of sleep and relying on catnaps to work impossible hours.
That's problematic because Uber and Lyft drivers who get behind the wheel when fatigued present nearly the same risk as those driving under the influence of alcohol or drugs.
A distracted Uber driver is hazardous as well. They need to interact with the Uber app to accept a ride request from a potential rider. If an Uber driver is unfamiliar with the rider's location or destination, they must use the GPS application on their phone. These distractions can wind up causing an Uber accident.
Third-Party Driver Error
Rideshare passengers involved in wrecks with other at-fault motorists who struck the Uber driver can file personal injury claims against the liable driver's insurer.
Suppose the at-fault driver doesn't have sufficient insurance coverage or lacks any liability insurance. In that case, the injured party can still seek compensation through the insurance policy in force for the rideshare driver at the time of the Uber accident in Los Angeles.
Vehicle Equipment Breakdowns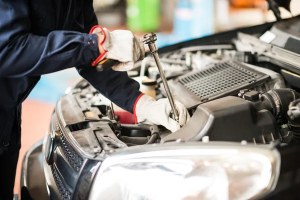 Some rideshare accidents and at least one wrongful death have been linked to equipment breaking down on the Uber drivers' vehicles or the company's self-driving cars.
Dangerous Road Conditions
Poor road conditions have been linked to traffic fatalities and car accident injuries. Some of the dangerous road conditions that can lead to an Uber car accident include:
Missing or broken guardrails;
Unpaved shoulder drop-offs;
Potholes;
Badly painted or faded lines in the road; and
Missing/confusing road signs.
The above conditions at or near the accident scene can cause serious injuries to car accident victims.
Rideshare Company Negligence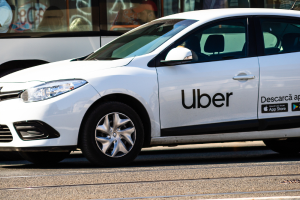 An Uber vehicle accident involving a poorly trained or unscreened driver could leave the company with culpability issues if the driver's negligence arose from the lax screening or training process.
Additionally, was the driver still active on the Uber app after already causing a collision or other hazardous event? If so, the rideshare company could face a lawsuit filed by an L.A. rideshare accident attorney.
Insurance Coverage in Uber Accidents
An Uber accident differs from a typical personal injury insurance claim because of the complex liability issues involved since the drivers are not company employees but contractors who work independently for themselves.
However, both rideshare providers carry million-dollar bodily injury liability coverage covering wrecks on the way to pick up passengers while passengers are riding with their drivers. They deny claims when the drivers bear the legal fault for the accident.
There are three different periods of liability coverage depending on when the accident occurred.
Period 1
This timeframe covers the period while the rideshare drivers are logged onto their apps and seeking passengers looking for a ride but do not have any riders with them.
At this point, there is financial compensation of at least $50k to cover bodily injury or death per individual, $30k in property damage insurance, and $100k per accident during period one. The driver is also protected by $200k of liability insurance.
Period 2
Once the drivers accept a passenger and are en route to pick them up, period two begins. Now, the million-dollar policy of commercial insurance coverage kicks in. Still, the insurance company will only pay if the injured third-party claimant or their Lyft accident attorney timely files their claim for damages.
Period 3
The final period applies to the period after the passenger has been picked up and is on their way to their destination. The million-dollar policy remains in effect for wrecks during this period. Again, claimants or their Uber accident lawyers can file a claim to recover compensation for their injuries, losses, and other damages.
Both Lyft and Uber must maintain coverage for uninsured and underinsured motorists.
Assigning Liability in Uber Accidents
In most types of personal injury claims, under the doctrine of vicarious liability, companies bear liability for their workers' on-the-job errors. Such is not the case with rideshare companies, unfortunately. They are not employees. Because their drivers' status is as independent contractors, different rules apply.
That is not to say that you might not have an Uber accident claim covered by the companies' commercial insurance coverage and property damage liability coverage. Everything depends on the unique circumstances of wrongful death or personal injury claim.
What to Do After an Uber Accident in Los Angeles, CA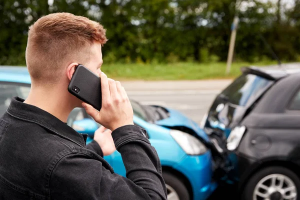 Start by being proactive. One good tip is downloading your rideshare information onto your phone or computer or taking a screenshot before entering the car.
That information could be very helpful later should you need to contact the insurance company or personal injury lawyers after an accident involving a Los Angeles rideshare driver.
Not only will you have the name and photo of the driver, but information on the vehicle, the driver's expected route, times of departure, and estimated arrival. Just having that information alone provides your Uber accident attorney with a wealth of information on the independent contractors driving for the company.
The following are additional tips that can help assure your medical bills and other accident-related costs are covered by the insurance company bearing liability for your Lyft accident.
Call 911 immediately.
Never admit fault.
Remain calm and stay at the scene of the accident.
If it is safe to do so, take photos of the vehicles involved and the entire scene.
Gather names and contact information of crash witnesses.
Seek immediate medical treatment.
Report the collision to Uber or Lyft on their app.
It is helpful to consult with an Uber accident attorney who can advise you of the value of your claim.
Deadline for Filing an Uber Accident Claim
Nearly all damage claims for personal injury must be filed with the California statute of limitations -- two years. The limit increases to three years if the claim is only for property damage.
There are exceptions to these time limits. Some injury diagnoses are delayed, which starts the clock at the time of the diagnosis. Those who were injured as minors also get extended deadlines. Reputable Lyft accident attorneys can provide more specific guidance on statutory filing limits.
Compensation for Uber Accidents in Los Angeles, CA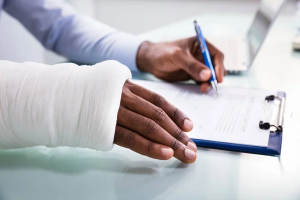 Under California law, those suffering injuries can seek compensation for their accident-related costs. Below are some of the expenses Uber accident attorneys include in their lawsuits.
Loss of Income or Future Earning Capacity
Did you miss work after being injured? You may have lost an opportunity to close a big real estate deal or other business opportunities.
Property Damage
This includes any vehicle damage or damage to your property due to the wreck.
Pain and Suffering
This covers physical pain and emotional and psychological distress.
Out-Of-Pocket Expenses
You may have incurred travel costs for medical treatment (tolls, public transit fees, ferries, parking fees, etc.). Keep your receipts!
Medical Expenses
Medical bills after an accident add up fast. You could owe ambulance fees, hospital bills, physical and occupational therapy costs, and expenses for rented or purchased medical equipment.
The liable party's insurance carrier can reimburse co-pays and deductibles to your insurance company and even over-the-counter (OTC) drugs and medical supplies.
Call Omofoma Law Firm Today to Schedule a Free Case Evaluation With a Los Angeles Uber Accident Lawyer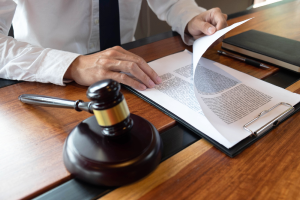 Don't let insurance adjusters and corporate law firms devalue your claim against Uber. Rideshare accident injuries can be serious and life-altering.
You deserve justice after a Los Angeles rideshare collision. The experienced and knowledgeable Uber accident attorneys at Omofoma Law Firm can listen to your story and evaluate the merits of your rideshare accident claim.
We offer no obligation, free consultations for our rideshare wreck clients. We work on a contingency basis. That means you never owe a dime unless we negotiate a settlement on your behalf or win a judgment for you in court. We work hard for each client we take on.
Ready to pursue the civil justice you are owed? Fill out this online form to schedule an appointment with our Uber accident attorneys.
Call our Los Angeles Uber Accident Lawyer at (213) 474-3583 to schedule a free consultation.