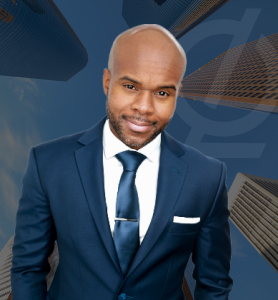 If you or a close one were a victim of one of the 1,813 bicycle accidents in Los Angeles in 2022, you should consider working with an experienced bicycle accident attorney like those at Omofoma Law. A bike accident is a personal injury claim in which you seek to recover monetary damages for the injuries you suffered.
At a time when you are weakened physically and emotionally, a bicycle accident attorney who is familiar with the insurance company and defendant's tactics can work to make your recovery - physically and financially - better, faster, and more complete.
Secure Legal Representation From an Orange County Bicycle Accident Attorney for Your Bicycle Accident Case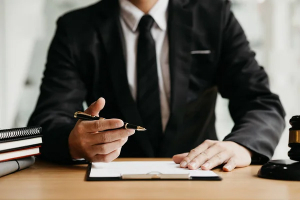 Looking for compatible and competent counsel is not always easy. Speak to friends and family, use the internet, and consider contacting a local bar association. Speak to potential bicycle accident attorneys and consider both their skills and your comfort level in working with them.
Once you've selected an attorney to handle your case, consider the following steps:
Investigating the Accident Scene
Assuming that you are conscious and well enough to do so, take pictures of the scene, taking special care to document anything that might have contributed to the accident. Make a note of the accident's location, time of day, and weather conditions.
Gathering Evidence
Take pictures on your phone and, if possible, get others to share any pictures they took with you. Exchange contact and insurance details with anyone involved in the accident and secure contact information from any potential witnesses. If a police report is filed, try to get a copy. Likewise, get a copy of any medical records created by doctors or other healthcare professionals helping you to recover physically.
Determining Liability
Liability is a matter of law being applied to facts. California law mandates no-fault auto insurance coverage. However, California also has a so-called "pure" form of comparative negligence. This standard means that even if you were found to be 99% responsible for your injuries, you could still cover 1 percent.
Ultimately, the trier of fact - the jury or the judge - will determine who is liable for the injuries and what and how recovery is to be paid.
Negotiating With Insurance Companies
Insurance companies make more money by paying you less. In other words, during any conversation, the attorney for the other party will look for ways for their company to avoid paying you anything. Your experienced Orange County bicycle, with long-term experience dealing with local insurance agents.
Consider the sources of the material represented, as well as a person to maintain contact with you about the case.
Representing the Client in Court, if Necessary
Experienced bicycle accident lawyers are ready and willing to go to court and represent your bike accident claim to a judge and jury. Omofoma Law likewise stands ready to represent you, and that readiness will help urge insurance companies to act more responsibly and responsively in your case.
Bicycle Accident Statistics in Orange County
Orange County is not a safe place to get around on a bike—a motor vehicle/bicycle accident results in the death of an Orange County cyclist every month. Fatalities in bike accidents have increased by 50% over the past two years. Some of this is because people commute on bikes and try to live healthily. Cyclists continue to be more vulnerable in any accident they have involving a motor vehicle.
Most fatal bike/car accidents in Orange County occur near intersections. Increased care by drivers and cyclists at intersections will help to decrease the number of accidents and deaths.
California Bicycle Laws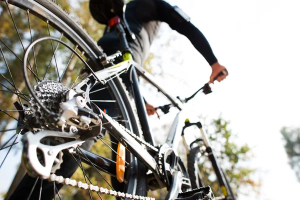 California law generally requires a cyclist to ride as close and adjacent to the right side of the road as feasible if they are not passing, preparing for a left turn, or avoiding a hazard. At this point, the biker can "take the lane" and ride closer to the center. Most drivers are unaware of this right. However, since early 2023, the law mandates that drivers approaching a bike must change lanes away from the bike rider if possible.
Going with the Flow
When riding a bike, you must go in the same direction as traffic. Exceptions to this requirement include:
Passing;
Making a left turn;
Riding on a one-way street;
Riding on a too-narrow road; and
When the right side of the road is under construction.
Bike Lanes
A bicycle lane is a dedicated traffic lane designated for bicyclists. It provides a designated space for cyclists to ride safely and securely. However, motorists should be aware that when making right turns, they are required to merge into the bicycle lane. These lanes are normally marked by a solid white line that transitions into a dotted line before reaching the corner.
Unlike a regular white line that indicates the edge of the road, a bicycle lane has specific width requirements and is clearly marked with symbols, signs, or a combination of both. In some cases, bicycle lanes are painted bright green to enhance visibility.
When encountering a bicycle lane painted bright green, drivers should treat it the same as any other bicycle lane. Drivers of motorized bicycles need to exercise caution and use bicycle lanes carefully to avoid collisions with other cyclists.
Common Causes of Orange County Bicycle Accidents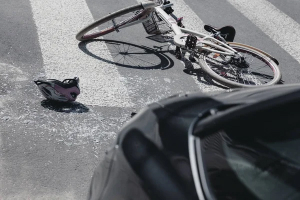 Bike accidents in Orange County have many common elements. Among the more common causes are:
Distracted driving is, as we said above, the most common cause of motor vehicle accidents today. Whether it's a phone or a text, a distracted driver is dangerous on the road.
Motorists or cyclists ignore traffic signs and signals, failing to stop or yield.
Vehicles exceeding the speed limit or driving recklessly.
Dooring accidents occur when a vehicle's occupant opens a door without looking for someone passing closely. They most commonly affect cyclists and motorcyclists.
Bicycles are weaving in and out of lanes of traffic or changing lanes unsafely.
Motorists or cyclists make turns without looking for others.
Road hazards such as construction or poor lighting make it burdensome for drivers to see and avoid bikers.
Driving or cycling under the influence.
Motorists driving while fatigued.
Injuries Suffered in Orange County Bicycle Accidents
Certain types of injuries occur frequently in bicycle accident cases. Some of the more serious ones are:
Head and brain injuries
The injuries include traumatic brain injuries such as concussions and skull fractures, leading to long-term cognitive and physical loss of functions.
Spinal cord injuries
Spinal cord injuries and spinal fractures happen in bicycle accidents because victims have little protection from such injuries and are often tossed from the bike, landing hard on concrete or other surfaces.
Fractures and broken bones
Breaks, including crushing injuries, can be severe because of the exposed situation of the rider. The force of the vehicle can break bones, and the same goes for hitting the pavement. Likewise, if the motorist runs over the victim, it will result in bigger and sometimes irreparable injuries, leading to amputations.
Soft Tissue Injuries
The most recognized soft tissue injury is whiplash, caused by the swift motion of the head when force is applied during the accident. Whiplash can have long-lasting and life-changing impacts because of the ongoing pain.
Other soft tissue injuries include those to the internal organs. Not only can the organs be badly injured because of the overall lack of rider protection, but the internal bleeding can escape notice and also be fatal.
Steps to Take after a Bicycle Accident in Orange County
Seek Medical Attention
Seeking medical attention is vital because some injuries do not manifest immediately; you may be more seriously injured than you think. Further, if you fail to seek and follow medical advice, insurance companies may attempt to dispute that you are not as severely harmed as you claim to be.
Document the Scene and Collect Evidence
Assuming that you are conscious and well enough to carry out, taking photos of the scene is crucial for use later. Make sure to save them for use later.
Report the Accident to Appropriate Authorities
If anyone is injured or vehicle damage exceeds $750.00, you must notify the Department of Motor Vehicles of the accident within ten days. Non-compliance may lead to the suspension of your driver's license.
Gather Information from Involved Parties and Witnesses
If you can, exchange information with all of the involved parties, especially names, contact information, and insurance information.
Contact a Bicycle Accident Lawyer
You will want to start looking for an experienced bicycle accident attorney. Look for an attorney with a wealth of experience in cases like yours.
Dealing with Insurance Companies
You should also communicate the accident to your insurance company as promptly as possible; your policy may require a prompt report to maintain coverage. Handing the negotiations with your insurance company and those of the other parties is one of the key reasons you will want an attorney.
Preserving Evidence for a Potential Lawsuit
If you were able to gather evidence at the scene, you should take steps to preserve it. Once you retain an attorney, you will be able to turn over the responsibility for the evidence to that individual.
Proving Liability in an Orange County Bicycle Accident
A bicycle accident is usually a result of negligence. Your bicycle accident claim will be filed, if litigation is necessary, as a case of negligence. In California, proving negligence requires that you show that:
The driver had a legal duty that was owed to you. This is assumed when anyone drives on the roads of our state.
The driver breached that duty. This can be shown by things like a violation of a statute or other acts of carelessness.
That the breach caused your injury and resulted in damages to you.
That you suffered actual damages, including financial loss.
Bicycle Accident Statute of Limitation in Orange County
In California, there is a specific timeframe within which bicyclists must file a claim for damages following a bicycle accident. This timeframe, commonly known as the statute of limitations, spans two years starting from the date of the injury.
However, if you become aware of your injuries at a later time, there may be possibilities to extend the statutory period. Additionally, this timeframe differs for injured minors, as the statute of limitations commences at the age of 18 rather than the date of injury.
Compensation Available for Orange County Bike Accident Victims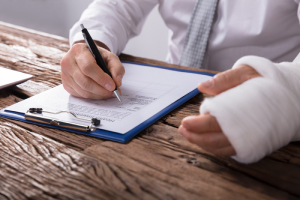 Assuming you are able to establish liability, you may recover compensation for various injuries. These include:
Medical Expenses
Your medical expenses include out-of-pocket fees and invoices, travel to and from appointments, physical therapy, drugs, and similar costs.
Lost Wages and Income
You will be entitled to recover the wages and income you lost due to the accident. This includes lost wages but also lost benefits and bonuses.
Pain and Suffering
California does not apply a specific formula for calculating non-economic damages like pain and suffering. To recover damages for pain and suffering (including mental distress and other non-economic damages), you must provide that you suffered the harm or are certain to do so in the future.
Property Damage
You are also entitled to recover compensation for damages to your property. This would include any damages to your bicycle and any property you were carrying with you.
Contact Our Orange County Bicycle Accident Lawyers at Omofoma Law for a Free Case Consultation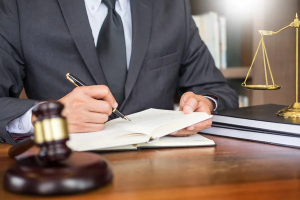 Having the best available representations in your bicycle accident claim is the best way to obtain the compensation you deserve for your injuries.
Contact Omofoma Law today, and let us help you achieve your best results.