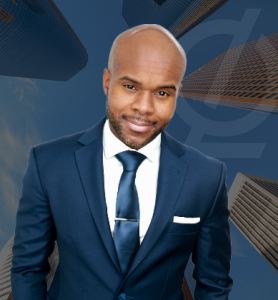 Experiencing a bicycle accident in bustling Los Angeles due to someone else's negligence can be a profoundly distressing and disheartening ordeal. The physical pain and emotional anguish can leave victims feeling overwhelmed and vulnerable. Coping with injuries and mounting medical expenses while knowing the accident was preventable adds to the frustration.
At Omofoma Law, our compassionate team of Los Angeles bicycle accident attorneys understands the hardships you endure and is committed to seeking justice on your behalf, providing much-needed support during this challenging time.
How Omofoma Law Can Help With Your Bicycle Accident Claim in Los Angeles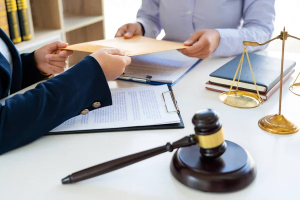 At Omofoma Law, we understand the devastating consequences of bicycle accidents, where the bicyclist is often the vulnerable party. The immense difference in size and power between a bicycle and a motor vehicle means that the bicyclist is at a significant disadvantage in a collision. We are dedicated to safeguarding the rights of injured bicyclists and pedestrians in Los Angeles and throughout Southern California.
As experienced bicycle accident lawyers, our goal is to guarantee that negligent drivers are held accountable for their actions. Our team will tirelessly advocate for fair indemnity on behalf of our clients, whether via settlement negotiations or in the courtroom.
Suppose you or someone you care about has recently experienced a bicycle collision due to a driver's negligence. In that case, we encourage you to contact one of our skilled Los Angeles bicycle accident lawyers for a free initial consultation. We are here to afford you the necessary assistance and support during this challenging time.
The following are services our bicycle accident attorneys can properly fight for your cause and recover the compensation you rightly deserve.
An Initial Consultation & Case Evaluation
Your Los Angeles bicycle accident attorney has the skill to identify important facts and evaluate the potential of your bike accident lawsuit. In addition, a seasoned bicycle accident attorney in Los Angeles can begin to develop legal strategies based on the case assessment and anticipated outcomes.
Gathering Evidence & Conducting Investigations
This stage of your legal representation includes gathering relevant documents, medical records, financial statements, and important correspondence. This will also include witness interviews, expert witness participation, forensic analyses, depositions to document formal question/answer sessions, and more.
Negotiating With Insurance Companies
Insurance companies may not always prioritize your best interests. Their primary concern is often safeguarding their financial interests rather than ensuring that they receive the rightful compensation. A skilled bicycle accident attorney understands the tactics employed by insurance companies and can advocate on your behalf to secure a just settlement.
More importantly, the legal process for bicycle accidents can be confusing and overwhelming due to numerous rules and regulations. It's challenging to determine the necessary steps to take. An experienced lawyer will provide valuable guidance, leading you through the process and ensuring you comprehend your rights and responsibilities.
Representation in Settlement Negotiations
With their legal expertise, refined negotiation/mediation skills, litigation preparedness, and years of experience, Los Angeles bicycle accident attorneys can reach for the most just and fair settlement while reducing the stress and burden of a financial negotiation process.
Trial Representation & Courtroom Advocacy
Bicycle accident lawyers representing those injured with serious injuries are vital should the bike crash require courtroom representation in terms of advocacy, legal strategy, and protecting the rights of you, their client.
Bicycle Accident Statistics
Bicycle trips contribute to just 1% of all trips in the United States, yet bicyclists make up over 2% of fatalities in motor vehicle crashes. According to the Centers for Disease Control and Prevention (CDC) figures, close to 1,000 bicyclists lose their lives, and over 130,000 are injured in crashes on U.S. roads every year.
Meanwhile, Bicycling.com labeled Los Angeles as the worst bike city in America. They highlighted various factors contributing to this assessment, including heavy traffic congestion, poor road conditions, and what they identified as the biggest hazards: hostile, speeding, or distracted drivers, along with a legal system perceived as lenient towards them.
In 2021, Los Angeles tragically experienced the loss of 18 lives due to bicycle collisions, with an estimated 1,700 reported bicycle injuries. These figures were estimated using data from the L.A. Times, which revealed a 25% increase in bicycle accidents in 2021 compared to the previous year.
Most Common Causes of Bicycle Accidents in Los Angeles, CA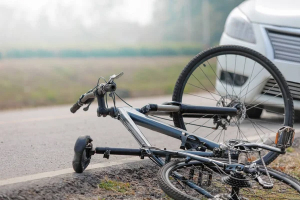 Bicycle accidents can happen for various reasons. Many bicycle accidents result in injured bicyclists as they attempt to avoid objects/animals, fall, or come into contact with other objects. The NHTSA (a.k.a. National Highway Traffic Safety Administration) identifies that a motor vehicle impact is the most common reason bicycle accidents that cause permanent injuries happen.
A driver or bicyclist could be at fault when a Los Angeles bicycle crash or accident involves other motor vehicles. However, a car's driver is more likely to be at fault in a Los Angeles bicycle accident.
Common Reasons Drivers Cause a Bicycle Accident
Bicycle accidents can be hazardous and result from a variety of factors.
Many of these collisions can be attributed to human error, whether by the cyclist or the driver of the involved motor vehicle. The following list emphasizes some of the primary causes of bicycle accidents in Los Angeles:
Distracted Driving;
Road Rage;
Reckless/Impaired Driving;
Impaired Visibility;
Failure to Yield; and
Unsafe Roadways.
Bicycle accident lawyers specializing in personal injury-related practice areas have the skill to help a bicycle accident victim seek compensation with a personal injury case. A bicycle accident lawyer and a law firm of legal professionals can help you seek maximum compensation through the legal system - if the situation warrants it.
Types of Injuries That Result From a Los Angeles Bicycle Accident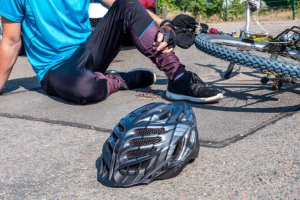 Many different kinds of bicycle accident injuries can result from an accident. Bicycle accidents can cause a rider to become injured upon impact or when thrown from the bicycle. Because bicycle riders have reduced protection compared to passengers/drivers in cars, they are at greater risk for catastrophic injuries. The most common bicycle accident injuries suffered include:
Concussions;
Traumatic brain injuries (TBIs);
Spinal injuries;
Whiplash;
Severe hand and wrist injuries from the impact with the ground;
Serious knee injuries, such as tears of the ACL or MCL from the impact with the car;
Internal bleeding;
Internal organ damage;
Facial or dental injuries;
Road rash; and
Dislocated or broken bones or fractures.
While donning a helmet and other protective gear can help prevent severe injuries, they alone are insufficient to protect against collisions with automobiles. In worst-case scenarios, wrongful death may occur.
What You Need to Do After a Bicycle Accident in Los Angeles, CA
After a Los Angeles bike accident, it is important to seek medical treatment immediately if needed. Suppose medical care is not needed and the responsible party was negligent or reckless. In that case, the next step is to seek legal guidance to understand how an experienced Los Angeles bicycle accident lawyer supported by a legal team of professionals can protect your rights.
Proving Liability in a Los Angeles Bicycle Accident
In a Los Angeles motor vehicle -bike accident, proving negligence or fault in cases with seriously injured clients is case specific – so it is important to document as many accident facts as possible at the bike accident scene if it is safe.
Bicycle riders, like motor vehicle drivers, are required to comply with and follow the rules of the road and traffic laws. Bikers can be held liable for noncompliance. If a bicyclist fails to stop at a red light/stop sign, the bicyclist could be wholly or partly to blame.
However, drivers are also supposed to exercise due care and awareness of their surroundings to avoid a bike accident. As a result, in many bicycle accidents involving motor vehicles, drivers are responsible for the accident and the losses sustained by injured clients.
Factors Affecting Bicycle Accident Claims in Los Angeles
Comparative Negligence Laws in California
California follows a pure comparative fault rule. In other words, someone injured in an accident can still recover damages for losses, even if they are partially at fault. The injured person's relative fault reduces the damages in these personal injury cases.
Importance of Documenting Injuries and Damages
Documenting your losses and injuries is often the best way to provide evidence when filing a compensation claim for a bicycle accident victim by a bicycle accident attorney.
Time Limitations and Deadlines for Filing Claims
California's statute of limitations for personal injury claims, including bicycle accidents, is generally two years from the accident date. If you omit to file a claim within this specified period, you may forfeit your right to seek indemnity for your injuries and damages.
A statute of limitations is a legal provision that establishes the maximum period within which parties involved in a dispute must commence legal proceedings following an alleged offense, whether civil or criminal. It serves as a time limit for a victim or aggrieved party to bring legal action against the individual or entity believed to be responsible for the wrongdoing.
Potential Compensation Available in Bicycle Accident Cases
The potential compensation for a bicycle accident case varies and is contingent on the extent of the injuries, the accident's cause, and various other factors. The quickest way to seek maximum compensation is to talk with a seasoned Los Angeles bicycle accident attorney at Omofoma Law for a free case review.
Schedule Your Initial Consultation With Our Los Angeles Bicycle Accident Lawyers at Omofoma Law
To ensure the protection of your rights when confronting drivers and other responsible parties following a severe bicycle accident, it is advisable to enlist the assistance of a Los Angeles bicycle accident attorney from Omofoma Law.
Our team can assist you in navigating common challenges that arise during insurance claims, such as drivers disputing fault or insurers undervaluing your damages. With our extensive knowledge, experience, and resources, we will strive to secure the maximum compensation you deserve.
Get in touch with our Los Angeles law office today by calling (213) 474 3583 or filling out our online form.
Frequently Asked Bicycle Accident Questions
Following are some of the most commonly asked questions about biking injuries in Los Angeles:
How much is my bicycle accident case worth?
Due to the non-disclosure of cycling accident settlement details, determining a typical hit-by-car-on-bike settlement is impossible. Previous settlement amounts and jury awards from similar cases offer no guidance or indication of potential entitlement. Each case is unique, making it important to consult an attorney to assess your situation and determine possible compensation.
However, based on Thomson Reuters research, the average California personal injury award is approximately $1.8 million, with a median verdict of around $114,000. However, bicycle accident settlements can greatly differ due to individual factors, such as severe injuries and high medical expenses incurred by the defendant.
Should I speak with any insurance company after a bicycle accident?
If you were evidently injured due to the driver's fault, their insurance company might propose a settlement. While you may feel eager to conclude the matter quickly, It is wise to set up a free consultation with our Los Angeles bicycle accident lawyer before you seek to try to seek compensation from their insurance company.
Insurance companies often undervalue compensation for injury victims. With the assistance of a skilled attorney, you may secure a more favorable resolution. There is little to lose because a law firm of Los Angeles bicycle accident lawyers will often offer a free consultation and professional services on a contingency fee basis.
What is the 3-foot guideline for passing cyclists by motorists?
Motorists are obligated to adhere to the three-foot guideline, which mandates keeping a three-foot distance when overtaking and passing a cyclist. If it is impossible to maintain this distance, the driver must reduce speed and wait for a safe opportunity to pass. Additionally, drivers should consider environmental conditions such as the road surface and width when assessing the situation.