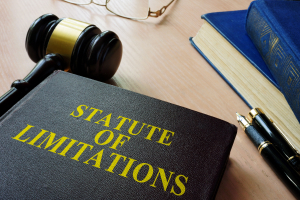 Losing a loved one is a tragedy beyond measure, leaving survivors with a deep sense of sorrow and loss. When that death occurs due to another party's negligence, it can add layers of frustration, anger, and confusion to the grieving process. Understanding your rights and the legal pathways available during such a devastating time can be overwhelming. At Omofoma Law, we're committed to guiding you through this challenging time with empathy, care, and legal expertise, striving to seek justice for your lost loved one.
A wrongful death lawyer from our team would be happy to review your case to see if we can file a wrongful death suit on your behalf. Learn more about the process of a wrongful death action below, and reach out to us if one of your family members has passed away unexpectedly. We are always here for you during your time of need.
Statute of Limitations for Wrongful Death Cases in California
In the legal world, the 'statute of limitations' is a legal provision that sets a time limit within which a lawsuit must be filed. This rule varies depending on the type of case and the jurisdiction. In California, the law, particularly the California Code of Civil Procedure section 335.1, mandates a two-year statute of limitations for wrongful death cases. You have two years from your loved one's death to file a wrongful death lawsuit.
This time frame may seem long, but it is crucial to act promptly. Gathering evidence, conducting investigations, and preparing a robust case can take significant time. Failing to initiate the lawsuit within these two years generally results in the court dismissing the case, thereby forfeiting your chance to seek legal justice and potential compensation. Make sure you get your opportunity to pursue justice.
Most Common Causes of Wrongful Death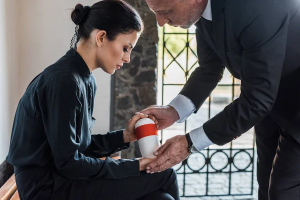 Wrongful death can transpire under numerous circumstances, commonly due to another party's negligent, reckless, or intentional behavior. They can occur anywhere - on the roads, at work, on the sea, or even in what should be the safety of someone's home. Here are some of the most common causes of wrongful deaths:
Car and Motorcycle Accidents: Traffic collisions, often due to speeding, drunk driving, or distraction, are among the leading causes of wrongful deaths. They can involve motor vehicles, pedestrians, bicyclists, and motorcyclists.
Industrial Accidents: Workplaces, particularly in construction, manufacturing, and similar industrial sectors, can be the site of fatal accidents due to equipment malfunctions, safety protocol violations, or exposure to harmful substances.
Slip and Fall Accidents: Often dismissed as minor incidents, slips, trips, and falls can lead to serious injuries or even fatalities, especially among older adults. These accidents can occur due to various reasons, such as poor lighting, wet floors, or improper maintenance of premises.
Assault: Tragically, intentional acts of violence can lead to wrongful deaths. These cases require a different legal approach, as they may involve a criminal prosecution by the state and a civil wrongful death claim by the deceased's family.
Boating Accidents: Recreational activities like boating can turn fatal due to operator inexperience, equipment failure, or violation of boating laws.
Train Accidents: Although less frequent, train accidents can result in multiple fatalities due to collisions, derailments, or accidents at railway crossings.
General Statute of Limitations Period
The general statute of limitations for a wrongful death lawsuit in California is two years from the date of death. This period is more than a simple deadline; it's crucial in pursuing justice for your loved one. This timeline ensures that potential lawsuits are initiated while evidence is still fresh and available, promoting fair and accurate outcomes.
However, it's also important to recognize that every wrongful death case is unique. Different factors can influence the complexity and length of your case, from the circumstances of the death to the parties involved. Therefore, beginning your legal proceedings as early as possible is vital to ensure ample time for thorough case preparation.
The Discovery Rule in Wrongful Death Lawsuits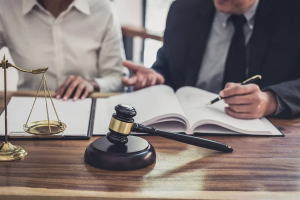 There are times when the cause of death isn't immediately evident or when a connection between a party's actions and the death only becomes apparent later.
For such scenarios, California law employs the "discovery rule." This legal provision allows the statute of limitations to begin not from the date of death but from the date the plaintiff discovers or should have reasonably discovered the cause of death. This rule is particularly relevant in cases involving medical malpractice or industrial diseases, where the link between the negligent act and the death may not be readily noticeable.
Tolling of the Statute of Limitations
In certain circumstances, the statute of limitations clock can be paused or "tolled," effectively extending the time for filing a lawsuit. This provision ensures fairness when proceeding with a lawsuit within the prescribed timeline is impractical or impossible.
Plaintiff Is a Minor
If the individual entitled to file a wrongful death lawsuit is a minor, the statute of limitations does not commence until that individual turns 18. This consideration protects the rights of minors, acknowledging that they may not have the legal capacity to initiate a lawsuit independently.
Plaintiff Has a Mental or Physical Incapacity
The law also provides for instances where the plaintiff suffers a mental or physical disability that prevents them from pursuing the claim. In such cases, the statute of limitations can be tolled during the period of incapacity, acknowledging the plaintiff's inability to commence legal action.
Defendant Leaves the State of California
When the defendant leaves California after causing the death but before a lawsuit can be initiated, the time they spend outside the state typically doesn't count toward the two-year limit. This provision prevents defendants from escaping justice merely by fleeing the jurisdiction.
Government Claims
Claims against government entities, whether local, state, or federal, have a separate set of rules. These wrongful death claims usually must be filed within six months of the death, significantly shorter than the standard two-year timeline. Given the complexities and unique rules associated with government claims, consulting with a knowledgeable attorney is essential to properly handle your case.
The People Who Can File a Wrongful Death Claim in California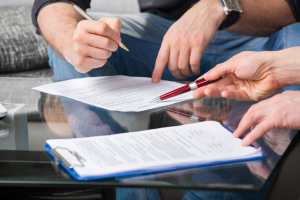 California law permits specific individuals, primarily the close relatives of the decedent, to file a wrongful death claim. These typically include the decedent's spouse, domestic partner, children, and sometimes, grandchildren if the decedent's children are also deceased.
However, under certain circumstances, the law also extends this right to others financially dependent on the deceased, such as putative spouses, stepchildren, or parents.
Exceptions to the California Wrongful Death Statute of Limitations
While the two-year rule is a fundamental cornerstone of California's wrongful death law, there are a few exceptions. For instance, when a wrongful death results from a homicide, the statute of limitations may not apply, allowing the decedent's family to file a lawsuit regardless of when the death occurred.
Understanding these exceptions and determining whether they apply to your case requires a deep knowledge of California's wrongful death law and often the assistance of a seasoned attorney.
Your Attorney's Role in Navigating the Statute of Limitations
The role of an attorney in a wrongful death case extends beyond simply presenting your case in court. An experienced wrongful death attorney can guide you through the legal labyrinth of statutes, rules, and exceptions, ensuring you file your case within the relevant time limits. They can identify if any tolling provisions or exceptions apply, gather essential evidence, and construct a compelling case while you focus on grieving and healing.
Contact Our Omofoma Law Experienced California Wrongful Death Attorney Today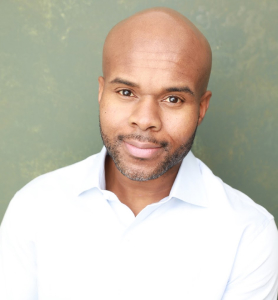 At Omofoma Law, we strive to be more than just legal professionals. We're committed to being compassionate partners, guiding you through one of life's most challenging experiences. We understand that no amount of money can make up for losing your loved one, but seeking justice and accountability can often provide a sense of closure and peace.
If you believe you have a wrongful death claim, please don't hesitate to contact us for a free consultation. Our dedicated and empathetic team will listen to your story, answer your questions, and explain your legal options. Together, we can navigate this complex journey toward seeking justice for your loved one.
Give our team a call today.