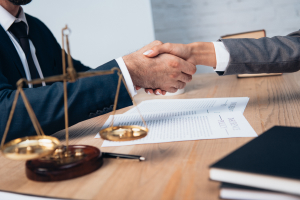 When surviving family members choose legal representation in wrongful death cases, the wrongful death attorney and/or law firm must be a good fit. These are some of California civil law courts' most traumatic and emotionally fraught legal issues.
Retaining the right lawyer is vital when choosing which attorneys will represent the survivors of the deceased. You want to feel comfortable discussing sensitive matters with the legal team prosecuting your wrongful death case. Also, not all law firms that practice personal injury law have the experience and tenacity to win a wrongful death suit against a liable defendant.
Understanding Wrongful Death Lawsuits in California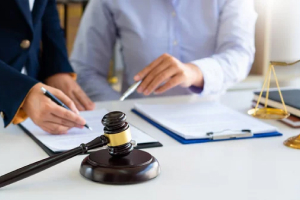 When a loved one dies, it is very common for the survivors to seek someone on whom to place blame for the loss of their family member or spouse. Wrongful deaths often arise from fatal car wrecks or incidents of medical malpractice.
But to force an insurance company to cover the decedent's medical bills and final expenses, these cases must first meet certain criteria.
Elements of Wrongful Death Lawsuits
Wrongful death attorneys must first determine that the following elements are present before filing a wrongful death suit against a liable defendant:
Negligence - A wrongful death lawyer must be able to prove by a preponderance of the evidence that someone else's negligence caused a victim's death.
Breach of the duty of care - Just as in personal injury cases where victims are injured but survive, the plaintiff's law firm must be able to establish that the defendant had a duty of care to the decedent and breached that duty of care through negligent or intentionally harmful actions.
Causation - Even where there is a clear breach of duty, if there is no clear link between that breach and the individual's subsequent death, causation hasn't been proved, and the case may not be viable.
Damages - Even when all of the above are present, the case is destined to fail if no damages arise from the incident.
California wrongful death laws may appear to be cut and dried, but these cases are far more nuanced than many personal injury law cases. They require handling by a law firm with experience negotiating and litigating these cases with insurance companies and in the California civil law courts.
Process of Filing a Wrongful Death Lawsuit in California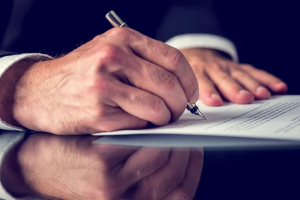 Where do survivors start when filing wrongful death claims here in California? Under the California Code of Civil Procedure 377.60, the following relatives and/or their personal representatives can file a claim of wrongful death:
Spouses;
Domestic partners;
The victim's children;
When the decedent's children are no longer alive, any surviving grandchildren;
Minor stepchildren still dependent on the decedent for no less than half of their financial support; and
Any other beneficiaries of the decedent's property according to our state's intestate succession laws.
Once that has been clarified, it is time to seek a law firm that is a good fit for the survivors to file legal claims of wrongful death.
Importance of Choosing the Right California Wrongful Death Lawyer for You
Working with the right wrongful death attorney is very important. These cases tend to be very emotional to the vulnerable surviving family members who typically are still struggling to come to terms with the loss of their loved ones. You should feel comfortable with the wrongful death law firm you retain to represent your interests in a wrongful death claim.
Determining Whether You Have a Case
Suppose you decide to pursue justice for a wrongful death case. In that case, the first order of business is finding a California wrongful death attorney who can review the circumstances of the car accident or other incident that claimed your family member's life.
Wrongful death lawyers examine evidence like police reports describing the events that led to the person's death. Your wrongful death attorney should be compassionate but unclouded by emotion so they can discern whether a wrongful death lawsuit is the appropriate course of legal action to take.
Here's how that might play out. It could be appropriate for the survivors to file a wrongful death lawsuit if their loved one would have been able to retain a personal injury attorney to litigate a personal injury claim if they had been injured but survived.
Explaining Your Legal Rights
Under California law, only certain survivors have the right to seek restitution in wrongful death cases. A California wrongful death attorney can examine your relationship with the deceased person and inform you whether or not you have the right to proceed with legal action in the case.
Gathering Evidence to Support the Wrongful Death Claim
Without the proper evidence to support your claim of your loved one's wrongful death, even the best law firms won't recover fair compensation for the deceased person's survivors.
As in a personal injury case, witness statements can be critical if the case fails to settle and will go to trial on its merits. Witness statements can bolster cases involving medical malpractice or auto accident fatalities.
Proving the Chain of Causation in a Wrongful Death Lawsuit
Similar to the way a personal injury lawyer connects the dots between a defendant's negligence or breach of their duty of care and the victim's injuries, the legal process in cases of wrongful death must prove a solid chain of causation linking the negligence or breach to the resulting death of the survivors' loved one.
Calculating Damages for Wrongful Death Claims
Most people without legal training don't know how the damages are calculated in cases where a defendant's negligent actions led to the victim's death in car accidents or other misadventures.
There are two primary types of damages survivors can seek in California wrongful death lawsuits:
Economic damages - When calculating economic damages, the California courts can include the financial contributions, lost wages, and lost future earnings of the decedent that would benefit their survivors had they lived, potential financial benefits, and other gifts that their loved one would have given them if they were still alive; the costs of all medical expenses and final expenses incurred by the deceased person; a reasonable value assigned to the decedent's services to their families during their lifetimes (childcare, housekeeping, and other valued contributions).
Non-economic damages - These damages are more challenging to quantify because they involve more subjective losses like loss of protection, affection, companionship, moral support, guidance, training, and even sexual intimacy.
It should be noted that in 2022, the damages that plaintiffs can seek expanded to include monetary value for the suffering, pain, and/or the disfigurement of the plaintiff after the accident but before their demise.
Providing Effective Courtroom Representation
Do you know that most personal injury and wrongful death lawsuits never see the inside of a courtroom? Most cases settle out of court through a series of negotiations between the lawyers for the plaintiffs and those representing the defendant's insurance company.
But selecting the right attorney to hold the responsible party liable for the losses and damages they cause means choosing a lawyer who is as comfortable litigating a case in the courtroom before a judge or jury as they are at the negotiation table. Not every attorney has sufficient experience as a trial lawyer to win their clients' wrongful death cases.
Tips for Choosing the Most Effective California Wrongful Death Lawyer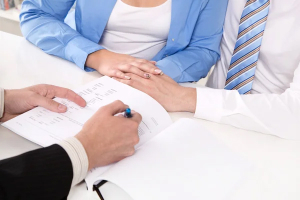 With all this information out there, distraught clients' heads can be swimming even as they experience the stages of grief that occur after the death of a loved one. They may even be coping with a serious injury if they were involved in the same accident that claimed their loved one's life.
The following tips can help you find the best legal team to assist you through the worst experience of your life.
Research Wrongful Death Lawyers in Your Area
Just as when selecting a personal injury law firm, you want to do your due diligence and choose an attorney with a stellar reputation litigating these types of cases.
Check Their Qualifications and Experience
Potential clients should be encouraged to contact the California State Bar Association to determine whether the attorneys they plan to retain have any past or pending bar complaints or legal censures from prior cases they took on.
While it is not necessarily a deal-breaker to retain an attorney who has only a few years of experience litigating cases (after all, everyone has to start somewhere, and these attorneys can be hungry for experience and willing to pull out all the stops to win), there is no substitute for a seasoned litigator on your side when you go to court for trial.
Look At Their Track Records
Confident attorneys will encourage potential clients to examine their track record representing past clients with similar cases. Ask, too, what percentage of cases they have won and lost.
All lawyers eventually lose cases, so beware of any lawyers who try to guarantee they will prevail in court. Some cases are far more winnable than others, but when it comes to judges and juries, there are never guaranteed wins, no matter the lawyer's track record. Each case must be won on its own merits.
Know What Questions to Ask
Every lawyer you approach with your potential case should be willing to answer your questions about the case itself and the likelihood of your prevailing should the matter not settle readily.
Lawyers with excellent reputations are picky about the cases they accept from their clients. They may take on more complex cases because they have access to expert witnesses who can help them prove their clients' cases should the lawsuits have to go to trial. Not every wrongful death and personal injury lawyer is comfortable as a litigator, so ask them how many cases they have personally tried and won instead of just settling out of court.
Understand Their Fee Structure
A personal injury lawyer typically will work on a contingency fee, meaning their clients do not have to pay any money upfront. On a contingency basis, clients will only owe their lawyers a portion of their settlement or judgment funds if they win. If they lose, both they and their lawyers walk away with nothing.
But if you and the personal injury lawyer agree to work on a contingency fee basis, understand that they will usually receive a more significant portion of your eventual judgment if the case doesn't settle and instead is won in court.
Consider Their Communication Style and Approach
During your free consultation with the lawyer, explore how well you fit with how they communicate with you and their approach to your case. If you feel that a lawyer is too formal or informal for your taste, set up other free consultations with other lawyers in the area
Contact Omofoma Law Today to Speak With our Experienced Wrongful Death Lawyer in California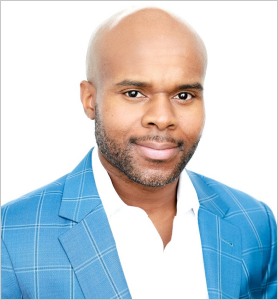 At Omofoma Law, we offer free consultations with a seasoned attorney who can assess and evaluate your case and recommend a course of action. We are committed to holding the at-fault party liable for your loved one's untimely demise.
Call (213) 455-4050 to learn more.