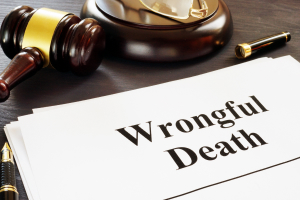 Losing a loved one due to someone else's negligence or intentional actions is tragic and devastating. To address such cases, California has specific laws regarding wrongful death claims, aiming to provide recourse for the surviving family members. Understanding these laws and your rights is crucial during this difficult time.
Wrongful death refers to a death resulting in the wrongful act or negligence of another person or entity. Under California law, certain family members or individuals who were financially dependent on the deceased are entitled to file a wrongful death lawsuit. When pursuing a wrongful death claim in California, it is essential to establish the duty or legal obligations that the responsible party owed to the deceased.
If successful, the surviving family members may be qualified for various types of compensation, including economic, non-economic, and punitive damages.
California Wrongful Death Laws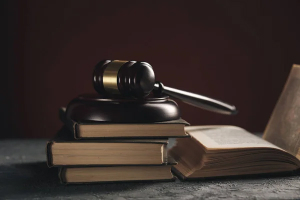 Wrongful death laws in California provide comprehensive statutes that explain how a family member may file a wrongful death lawsuit, who may pursue action under the wrongful death laws, and which surviving family members may benefit from a wrongful death award in California.
Statutory Framework
The statutory framework for the California wrongful death statute is found in the California Code of Civil Procedure 377.60. The statute was recently modernized when the governor signed AB35. The bill may seem to relate to medical malpractice cases, but it also increased the cap on wrongful death claims.
People Who Can File a Wrongful Death Suit
The state strictly limits who may file a wrongful death lawsuit in California. Surviving family members or the personal representatives of the eligible persons who may file a California wrongful death claim include:
Surviving spouse or domestic partner;
Surviving children or adopted children;
Stepchildren who were financially dependent on the departed;
Parents who relied on the deceased for financial support or who lost their minor child or adult child with no descendants; and
Other heirs, as allowed under California laws.
Intestate succession includes any person who is "legally entitled to the property of the decedent by intestate succession."
Statute of Limitations
The statute of limitations to file wrongful death claims in California is two years. The two years start with the date of the victim's death, not when a person files a wrongful death lawsuit.
Common Types of Wrongful Death Lawsuits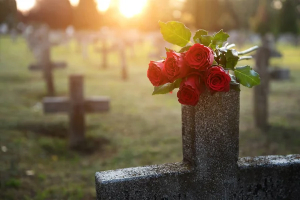 There are several common types of wrongful death lawsuits in California. Many people are likely to think of wrongful deaths due to car accidents or other types of motor vehicle accidents. These are not the only type of wrongful death cases.
Medical Malpractice
Medical malpractice occurs when a physician, a dentist, a nurse, or another health professional commits errors such as a failure to diagnose, failure to treat the patient, or providing the wrong treatment.
Multiple healthcare providers can be held liable in wrongful death cases.
Homicide or Other Intentional Killing
Homicides resulting from criminal acts such as shootings, stabbings, domestic violence, or other acts can lead to a wrongful death lawsuit against the responsible party.
Motor Vehicle Crashes
The California Traffic Safety Fast Stats show a significant increase in the number of traffic fatalities in 2021 compared to the number of traffic-related fatalities in 2020. People who get behind the wheel of a car after drinking or using drugs or who violate traffic signals or signs may cause the wrongful death of an innocent person or persons because of their negligence.
Truck drivers who cannot stop or who make improper turns because they are speeding, may take the life of another motorist or their passengers. The eligible family member may file a lawsuit against the truck driver or the trucking company that employs the driver who caused the wrongful death.
Supervised Activities and Facilities Negligence
Activities at daycare centers and schools, such as when students participate in field trips or classroom activities, may lead to a wrongful death when negligence is involved that causes the death.
Nursing homes, assisted living facilities, and other care facilities are responsible for providing proper care, supervision, and a safe environment for residents. Negligence or a wrongful act sometimes leads to filing a wrongful death lawsuit.
Four Elements in a California Wrongful Death Lawsuit
The systematic approach to proving a wrongful death claim in California, based on the negligence or the willful intent of another, consists of four elements.
Negligence
Negligence involves failing to act reasonably or by the standard of care. It is often cited as a factor in medical malpractice wrongful death cases but is a factor in other California wrongful death claims. The plaintiff asserts that a medical professional was negligent because they failed to act within the standard of care or failed to act in a reasonable manner, which in turn, caused the death of their deceased loved one.
The defendant was obliged to exercise a duty of care towards the deceased that would have prevented the harm that caused their death.
Breach of Duty
Once it is determined that the defendant legally owed a duty of care to the departed person, a breach of duty must be established to prove a wrongful death suit.
A breach of a legal duty of care is an action or any omission of a type of action that any other reasonable person would not have committed, such as failure to act to treat a patient. Another example is committing a negligent act that causes the death of another, such as speeding through a red light or causing a car accident that results in a wrongful death.
Proving Causation
Wrongful death lawyers who provide legal representation for the plaintiff know that they must prove causation to have a successful wrongful death claim. The plaintiff must prove that, but for the defendant's negligence or intentional wrongful act, the decedent's death would not have occurred at that time.
Family members do not have to prove that the defendant intended to prove their loved one's death. They only must show that the defendant's negligence caused the death of their loved one.
Damages
The fourth element required in a California wrongful death case is proving that the wrongful death resulted in real, quantifiable damages. The damages may be financial, economic damages, non-financial or non-economic losses.
Wrongful Death Lawsuits and Legal Process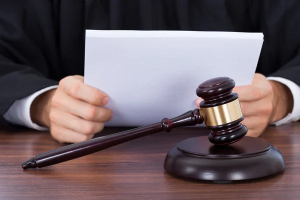 The surviving spouse, legal children, legal representative, or other persons eligible to bring a wrongful death lawsuit cannot bring more than one suit. California law requires that the eligible heirs of a wrongful death lawsuit are joined together to bring a single wrongful death action. The "one action rule" avoids having inconsistent results that may occur in multiple lawsuits.
Speaking to an experienced, caring attorney to file the lawsuit is the first step toward pursuing compensation for the wrongful death of a loved one. The qualified wrongful death attorneys at Omofoma Law know that while the standard of proof in a criminal case is to find the defendant guilty beyond a reasonable doubt, the defendant's liability only needs to be proved by a preponderance of the evidence in most civil cases.
Collect your evidence, including any medical reports, police reports, witness statements, statements made by medical professionals, or other documentation. Give the information to your attorney.
Once your lawyer files a wrongful death case, the at-fault party or parties must answer or respond to you. Once the answer is filed, the next step is the discovery process. The court may automatically rule in your favor if the defendant does not respond.
The discovery process is a legal process where both the plaintiff and the defendant's legal team lay out their evidence to support their position in the case. Both sides can interview witnesses in a deposition, after which the plaintiff and defendant decide whether to settle the case or go to trial.
A judge or jury will resolve whether the plaintiff or plaintiffs should recover damages. They also decide on an award amount.
Damages You May Receive Under a California Wrongful Death Claim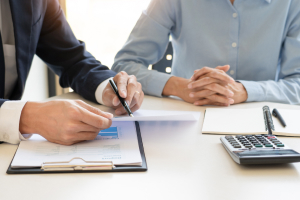 Plaintiffs who prevail in their California wrongful death lawsuit may receive different types of damages. The amount of damages awarded varies with each wrongful death case.
Economic Damages
Economic damages are an award provided to compensate for the quantifiable or actual losses that have occurred because of the decedent's unexpected death. Examples of economic losses include:
Loss of income;
Funeral and burial expenses;
Loss of inheritance; and
The reasonable dollar value of the household services that the departed loved one would have provided if not for their untimely death.
Loss of income includes any financial support that the deceased would have provided throughout their normal lifetime.
Funeral and burial expenses include an award for all reasonable costs related to planning a funeral, the service, cemetery plot or cremation costs, and burial costs.
Loss of inheritance includes the loss of gifts or benefits that the eligible heirs would have been expected to receive if not for the decedent's unexpected death.
The reasonable dollar amount for household services includes things like the costs of cleaning or running the household, which may require the costs of an outside service because of the loved one's death.
Non-economic Damages
Non-economic damages compensate the heirs for non-tangible losses that the heirs experience because of the death of their loved one. An interesting note is that while pain and suffering are typically considered in non-economic damages awards, it was not considered in a California wrongful death claim until 2022. The plaintiffs may also receive an award for the pain, suffering, or disfigurement that the deceased loved one suffered before their death.
These damages also include loss of affection, loss of moral support, loss of companionship, and loss of consortium.
Punitive Damages
California does not consider punitive damages when awarding damages in a wrongful death lawsuit. The exception is if the deceased family member died because of a felony homicide and the defendant has been convicted of the homicide.
Some heirs do successfully claim punitive damages through a survival action. A wrongful death action compensates the family members for their losses, while a survival action allows the heirs to file a claim on behalf of the decedent's estate.
An Experienced Omofoma Law California Wrongful Death Lawyer Knows How to Prove Wrongful Death | Call Us Today!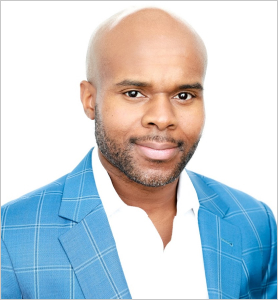 The experienced wrongful death lawyers at Omofoma Law know that no amount of money will compensate you for the devastating loss of your loved one. Our skilled attorneys can help your grieving family members seek financial relief through an award for damages and a sense that you successfully received justice for your loved one's death.
We understand the financial and emotional suffering that you are going through because of the unexpected loss of your loved one. You need an experienced wrongful death attorney who will stand by your family if you have a case under California wrongful death law.
Call us today for a free consultation. We are here for you.